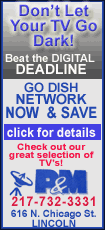 Daniel insisted Monday there's no lingering resentment over the fact Texas made an 11th-hour scholarship offer only after another player switched schools.
"That happened so long ago," Daniel said. "It's four or five years ago and I've had such a great experience here. I don't really think about it too much anymore. It's how it's supposed to be."
Coach Gary Pinkel didn't appear worried that Daniel would attach too much significance to the game.
"I don't think so," the coach said. "I'm sure it means a lot to him, as it does to all of our Texas players."
Daniel starred at Southlake Carroll High School in suburban Dallas, where he was that state's Class 5A player of the year his last two seasons while leading his team to a 31-1 record. His height, perhaps generally listed as six feet, held him back in Texas' eyes.
"Everyone growing up in the state of Texas wants to go to Texas," Daniel said. "I knew they were going in a different direction, which was fine.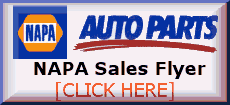 "I went my way and they went theirs, and I think it worked out for both of us."
Missouri was the first school to make an offer, with Oklahoma State, Stanford and Duke also recruiting Daniel. Texas entered the picture after Ryan Perilloux reneged on an oral commitment close to national signing day and signed instead with LSU, but Daniel wasn't interested.
"There's no way I was going to switch," he said. "I had already helped recruit guys here. What was I going to say to them? I knew this was where I wanted to go."
Texas coach Mack Brown said assistant coaches relayed the offer to Daniel's high school coach, who told them Daniel would not change his commitment. All the involved parties agree that everything has turned out for the best.
Daniel was fourth in the Heisman Trophy balloting last year, but would have faced uncertainty at Texas.
"Chase and Colt would have been in the same class," Brown said. "One of them would have left. That's the way it is here.
"You play against guys every week that didn't come here that are from this state that all play in the Big 12 and all of them are mad at you."
Daniel's not mad at Texas, and he's pals with McCoy. The two became friends in high school while attending several camps, and Daniel expects to talk to McCoy even this week -- only not about the big game.
"Just random things," Daniel said. "How the week is going, how you've been playing, what's new in your life, who are you dating? It helps us get our minds off it."
McCoy remembers that Daniel was a star in high school.