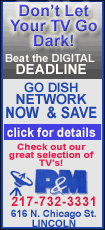 Evan Longoria hit his rookie-record fifth home run of the playoffs, and Carlos Pena and Willy Aybar also homered off aging knuckleballer Tim Wakefield on Tuesday night to give the Rays a 13-4 victory over the Red Sox that put the defending World Series champions on the brink of elimination.
Carl Crawford tied an AL championship series record with five hits and Andy Sonnanstine pitched 7 1-3 sharp innings as Tampa Bay took a 3-1 lead in the best-of-seven playoff. Aybar had four hits and five RBIs.
"You could talk about everybody up and down the lineup, but Carl and Willy really set the tone for us," Rays manager Joe Maddon said. "Right now it's kind of contagious. ... I don't want to see us do anything different."
After an off day, James Shields and Game 1 winner Daisuke Matsuzaka are scheduled to pitch Thursday night at Fenway Park in a potential clincher for the surprising Rays.
"It would be nice to finish it here," said Crawford, who rushed back from hand surgery to be ready for the playoffs after missing most of the last two months of the regular season. "We know we're real close now to going to the World Series. A lot of guys won't say it, (but) there's a nice vibe right now."
Tampa Bay had never even approached a .500 record during its first decade in the majors before edging wild-card Boston for the AL East title by two games. But the Rays were poised and powerful against a Red Sox team that has made the playoffs in five of the last six years, advancing to the ALCS four times and winning it all twice.
Facing the 42-year-old Wakefield, the oldest pitcher to start an ALCS game, the league's newest team homered three times in the first three innings to take a 5-0 lead. The Rays scored another in the fifth and blew it open with five more in the sixth when seven straight batters reached base to make it 11-1.
Fans lined up for the exits after the Red Sox went down 1-2-3 in the sixth -- the third inning in a row they were retired in order; TV showed horror-master Stephen King reading a book in the stands, bored.
On the field, it was twice as scary.
"Sitting through that wasn't a whole lot of fun," Red Sox manager Terry Francona said. "We've been on the other side. When it happens to you, you've got to get through it the best you can, and we'll need to regroup as quickly as we can."
One night after the Rays hit four homers to beat Boston 9-1, they hit three more and totaled 14 hits against five Red Sox pitchers. Wakefield, who was making his first appearance in 16 days, lasted just 2 2-3 innings, giving up five runs, including Longoria's fifth postseason homer to break the rookie record set by Florida's Miguel Cabrera in 2003.
Red Sox reliever Justin Masterson allowed another run; Manny Delcarmen gave up five more while getting just one out; 42-year-old Mike Timlin gave up two more in the eighth.
"Last night was nice," Crawford said, "but tonight was even better."