Cowboys owner Jerry Jones said he struck the deal two minutes before the NFL trade deadline.
"I'm more happy to be a Dallas Cowboy then when I got my first bike," said Williams, an Odessa native who starred at the University of Texas.
Williams' best season was 2006, when he went to the Pro Bowl after catching 82 passes for 1,310 yards and seven touchdowns. He has 17 catches for 232 yards and a score this season, and has 262 career passes for 3,884 yards and 29 TDs.
"We felt like right now that was the best thing for us to do as a football team. It gives us something for the future. You're looking at the possibility of having five of the first hundred (2009) picks," Lions general manager Martin Mayhew said. "It was a pragmatic business decision."
Soon after announcing the deal, the Cowboys said that they had given Williams a five-year extension on his contract that was set to expire after this season.
The Cowboys acquired their new star hours after learning they lost another in cornerback Adam "Pacman" Jones, whom NFL commissioner Roger Goodell suspended Tuesday for at least four games.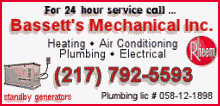 Goodell will determine the full length of the suspension following the Cowboys' game in Washington on Nov. 16. Jones was in repeated legal trouble while with the Tennessee Titans and was involved in an alcohol-related scuffle Oct. 7 with one of his bodyguards at a private party in Dallas.
Jerry Jones, who has never shied from adding players with checkered pasts to the Cowboys locker room, made a point Tuesday to mention Williams' "outstanding character, no matter who you talk to."
Williams said the first phone call he received after the trade was from Owens, who has complained recently about not getting enough catches in an offense that lost quarterback Tony Romo this week for perhaps a month with a broken finger in his throwing hand.
Jerry Jones said Owens was "elated and beside himself" upon hearing the trade. Williams said he and T.O. talked about winning.
"We got two guys out there that can really run, they're big, but as you know, both of them can really make spectacular catches," Jones said.
Williams is expected to begin practicing with the Cowboys on Wednesday, and play in their game Sunday at St. Louis.
Williams will line up opposite Owens in an offense that has not had a clear No. 2 receiver since waiving veteran Terry Glenn this summer. Tight end Jason Witten leads the Cowboys with 39 catches and two touchdowns after six games. Owens has 23 catches and 5 TDs.
The Cowboys have filled the gap with Patrick Crayton and Miles Austin. Now they will have two of the NFL's biggest, most physical receivers -- both worthy of double coverage.