The NFL suspended Jones for at least four games Tuesday for violating the league's personal conduct policy. Commissioner Roger Goodell will determine the full length of the suspension after the Cowboys' game in Washington on Nov. 16.
"If he earns his way to a point that he can be considered to play again, then I would support that," Cowboys owner Jerry Jones said. "Frankly, just as he earned through his behavior the right to get back in and play a few weeks ago, he would have to earn that."
The league said reinstatement will depend on strict compliance with treatment plans by the NFL and the Cowboys and an evaluation by "clinical experts."
"The question really is, can he address his issues he needs to address. He does need treatment," said Jerry Jones, adding any treatment would be voluntary. "I do agree with the commissioner in that he needs to address some things and show that he's aware of that and address those things."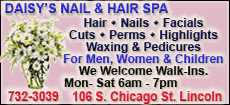 After repeated legal trouble while with the Tennessee Titans, Adam Jones was traded six months ago to Dallas, where he had stayed out of trouble until an alcohol-related scuffle Oct. 7 with one of his bodyguards at a private party.
In a letter to Jones on Tuesday, Goodell cited a "disturbing pattern of behavior and clearly inconsistent with the conditions I set for your continued participation in the NFL."
The disturbance at an upscale Dallas hotel came only six weeks after Goodell reinstated Jones from a 17-month suspension.
"It's terribly disappointing to me that we're dealing with this again and that he's reflecting so poorly on all of the players in this league, which they don't deserve," Goodell said at the NFL meeting in St. Petersburg, Fla.
Goodell said a lifetime ban remained a possibility.
"It's going to be up to Adam and what he does in the following weeks. Getting an evaluation and whatever treatment may be prescribed to him at that point of time," Goodell said. "Part of it is going to be whether he's willing to do some of the things that we are asking him to do."
The player's agent, Worrick Robinson, didn't return messages left with his assistant and on his cell phone.
Goodell said the NFL, if asked, would help set up evaluations.
Asked if substance abuse was involved, Goodell responded, "I don't know. I'm not a doctor. I think that's one of the reasons we want him to get an evaluation."
Jerry Jones called the Oct. 7 incident an "aberration" and said the Cowboys didn't plan any discipline because no team rules were violated. But he knew the NFL might have a different view.
"He was brought back into the league with the understanding that we would have a zero tolerance relative to such things as publicly having a negative issue under any kind of circumstance," Jerry Jones said.
In the latest incident, Dallas police said officers responded around 11 p.m. Oct. 7 and that the matter was over by the time they arrived. Hotel employees had reported hearing a tussle in the men's restroom in the lobby.