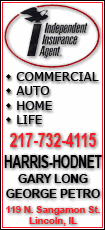 Eli Manning bruised his chest in the Giants' embarrassing 35-14 loss to the Browns, and coach Tom Coughlin was not certain about the extent of the injury although he gave indications that the Super Bowl MVP would practice for this weekend's game against the San Francisco 49ers.
"I'm not going to know until I hear some things," Coughlin said Tuesday. "From time to time, obviously for anybody who plays that position, you're going to have some things that don't allow you to perform at your best. Injuries do occur. I don't know whether this is (a serious injury) or not.
"Eli has played very well with soreness and that type of thing," Coughlin said. "I'm sure that will be something he'll go ahead and practice and play with, but we'll see. I don't have a lot of information now."
Coughlin said he thought Manning was hurt early in the third quarter, although the quarterback was driven into the ground by Browns defensive tackle Shaun Rogers early in the second quarter after throwing a pass to Plaxico Burress.
Manning, who threw three interceptions in the Giants first loss in eight games dating to last season, did not miss a play in the game. He complained of chest pain after the game ended, Coughlin said.
Manning received treatment and underwent further examination at Giants Stadium on Tuesday. However, players were not available for comment.
Manning has played in pain, as recently as last season. He sprained his shoulder in a season-opening loss to Dallas last year and did not miss a game.
Coughlin didn't know if the injury contributed to Manning three interceptions, including Eric Wright's game-clinching 94-yard touchdown return in the fourth quarter.
"I can't tell you it wasn't," Coughlin said. "He is certainly very good at masking all of that."
Coughlin said that on Wright's touchdown, Manning was under pressure and there was a timing issue. On the other two picks, Coughlin said the Giants (4-1) had chances, but the Browns made the plays.
Coughlin was frank in saying that the Giants were thoroughly outplayed in the game that ended their 11-game road winning streak -- 12 if you count the Super Bowl -- come to an end.
"Any time where you have a game where you don't stop the run and then you turn the ball over on the other side of the ball, you are not going to have much of a chance to win and that's exactly how the game played out," Coughlin said. "We play a game that calls for us to run the ball, stop the run and win the battle of turnovers and we didn't do any of those."
Coughlin said the Giants also didn't use good technique, had mental errors and were not physical against a team that played very well with two weeks preparation.
"It was a disappointing game, disappointing loss, and the film certainly does not change your opinion from last night," Coughlin said.
One concern was the performance of the defense, which came into the game giving up an average of 236 yards.
The Browns gained 278 yards in the first half and finished with 454 yards in total offense. Cleveland converted on 9 of 13 third-down chances. Even more troubling, the front seven barely touched quarterback Derek Anderson all night.