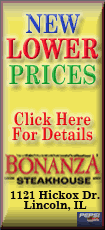 No huge celebrations for the pinch-hit homer Monday night that broke an eighth-inning tie and sent the Philadelphia Phillies over Los Angeles 7-5 for a 3-1 lead in the NL championship series.
Instead, he stood in the outfield at Dodger Stadium during an off-day workout and shagged fly balls and joked with teammates. He also tried to answer the 40 messages on his cell phone, including a few from guys he coached in hockey back in Maine.
"I enjoyed it last night when I left the ballpark. My wife and two of my daughters are here, so it was fun to talk to them about it. But my point of view, it was over with," Stairs said.
"I mean, we didn't turn on SportsCenter, I didn't read any newspapers -- nothing. It happened yesterday," he said. "That's what I've always learned. You can't live in the past."
A lesson well learned in a career that's taken him to 11 different major league teams, starting with the Montreal Expos in 1992. He got this chance with the Phillies because of a trade Aug. 30 with Toronto for a player to be named.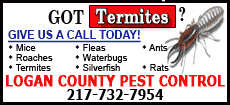 Some of his former Blue Jays teammates called to congratulate the Canadian-born Stairs. The homer off hard-throwing Jonathan Broxton was Stairs' 15th career pinch-hit homer.
Stairs launched it from the same batter's box where one of the most famous pinch-hit homers ever was hit, Kirk Gibson's shot in the 1988 World Series. Stairs' homer came one day before the 20th anniversary of Gibson's drive.
Yet the compact slugger with the powerful left-handed swing tried to stay humble.
"Even the year I hit 38 homers (with Oakland in 1999), I didn't think about what I did," Stairs said. "This game can bite you in the butt. You can have a great day yesterday and all of a sudden go 0-for-20."
Dodgers manager Joe Torre was well aware that Stairs was a dangerous threat off the bench because of all the years he managed against him in the American League. Stairs twice had more than 100 RBIs in a season and also drew some MVP votes.
"He's one of those guys who has made his presence necessary," Torre said. "He has done a great job accepting whatever role is given to him. He knows he can hit. The biggest thing for me is he has a plan at the plate."
Stairs has a unique hitting approach. He swings for the fences every time up. Most players will tell you that they can't hit a home run if they try for one.
"Certain people for certain swings," Stairs said. "I swing as hard as I can. My goal when I get into the batter's box is to see how far I can hit the ball. I'm not going to lie. I try to hit home runs. It carries over from batting practice I try to hit every ball out of the ballpark."
An outfielder, first baseman and DH most his career, he accepted his role as a bench player for the Phillies.
"I was excited when they told me I was going to Philly," Stairs said. "It was a great team and it was heading in the right direction. I knew I was coming to an organization that needed a pinch-hitter.