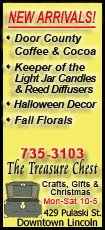 Johnson, 28, was charged last month for a Feb. 24 incident at the Grand Emporium Saloon. A 26-year-old woman accused Johnson of pushing the side of her head with an open hand, telling her "don't touch me" as he made his way through the club.
Johnson is due to appear in Kansas City Municipal Court on Dec. 3 and faces a maximum jail term of six months and a $500 fine.
The Chiefs had no comment and Johnson was not available Tuesday, an off day for the players. Johnson's attorney, Kevin E.J. Regan, was in court Tuesday morning and not available for comment.
Capt. Rich Lockhart, spokesman for the Kansas City Police Department, said the charges were filed more than six months after the incident because the investigation worked around more pressing assault cases and detectives had trouble locating a witness.
Johnson was charged with felony aggravated assault and misdemeanor domestic battery in 2003 for allegedly waving a gun during an argument with a former girlfriend at his home. The charges were later dropped when he agreed to a domestic violence diversion program.
Charges against Johnson in 2005 were dropped after a woman who had accused him of pushing her to the ground at a Kansas City bar decided not to press charges and failed to appear in three court hearings.