The still-frustrated Terrell Owens, who has struggled to get open and is without a 100-yard receiving game this season, spoke nearby. During his sometimes terse 10 minutes, T.O. said he looked forward to having Williams on the field and called Jones' situation unfortunate.
Then there was quarterback Tony Romo.
Romo made several throws during an early walkthrough, then appeared briefly in the locker room with the broken pinkie finger on his throwing hand heavily wrapped before escaping quickly without comment. Later, during part of the 25 minutes of practice open to reporters, Romo remained on the sideline with trainers.
Later Wednesday ESPN.com quoted a "high-ranking Cowboys source" that Romo had told coaches he's ready to play Sunday.
For now, the Cowboys are trying to move ahead without Romo and Jones, who is gone at least four games -- maybe much longer, possibly forever.
"It's unfortunate. We can't really dwell on who's not here. We have to worry about the people that are here," Owens said. "But we still love Pacman like a brother and a teammate."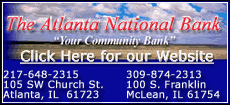 Jones is barred from the Cowboys' facility during his suspension, the full length of which will be determined by NFL commissioner Roger Goodell after Dallas plays Nov. 16 at Washington. Goodell said a lifetime ban remained a possibility.
For the Cowboys (4-2), who have lost two of their last three games, they have to overcome all the distractions and get ready to play Sunday at St. Louis.
"Our team was real focused," coach Wade Phillips said after practice Wednesday. "Some of it bands you together. That is what we try to preach. ... It's difficult, but I think it's something you have to do."
The NFL said Jones' reinstatement will depend on strict compliance with treatment plans by the league and the Cowboys and an evaluation by "clinical experts."
Cowboys owner Jerry Jones said that would include alcohol counseling for Adam Jones, though the owner wouldn't go into specifics about any of the prescribed treatment plans that would be voluntary.
Only six weeks after being reinstated from a 17-month suspension and missing the 2007 season for the Tennessee Titans because of repeated troubles, Adam Jones was involved in an alcohol-related scuffle Oct. 7 with one of his team-provided bodyguards at a private party in Dallas.
Jones is now off the team and on his own trying to get yet another chance to play in the NFL.
"He played hard for us and he gave us everything he had," Keith Davis said. "We only wish him the best, first of all. Hopefully everything goes back in his favor and he gets a chance to maybe play again."
Still, much of the talk in the locker room Wednesday was about the acquisition of Williams, a fifth-year receiver who will play opposite Owens.
"This was a good fit, and he's certainly going to help us once he gets integrated," offensive coordinator Jason Garrett said.
Williams, the Lions' 2004 first-round pick who is an Odessa native and played at the University of Texas, could take some of the defensive pressure off Owens, who has only 23 catches and has become increasingly frustrated.