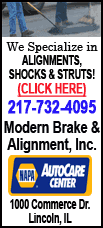 "After hearing about the '93 team over and over and over again, we finally have a chance to make our mark," Rollins said. "This was an organization that I felt when I got here I wanted to try to change. And I had my opportunity to. You know, we had been used to losing."
Now, the Phillies will go for their second World Series title beginning next Wednesday night at Tampa Bay or Boston. The Rays lead the Red Sox 3-1 in the ALCS, which resumes Thursday night at Fenway Park.
Last year, the Phillies became the first professional team to lose 10,000 games. This season, the ball is bouncing their way.
The NL East champions, who didn't clinch a playoff berth until the final weekend of the season, took advantage of three errors by shortstop Rafael Furcal in the fifth inning and shrugged off another homer by Manny Ramirez.
Brad Lidge closed it out for the Phillies, who won their lone championship in 1980 by beating Kansas City in six games. They also reached the World Series in 1915, 1950, 1983 and 1993, when they lost to Toronto in six games on Joe Carter's ninth-inning homer off Mitch Williams.
Now they're headed back, carrying the hopes of a championship-starved city that hasn't had a title to celebrate since the NBA's 76ers won it all in 1983
.
"This is for the city for Philadelphia," manager Charlie Manuel said. "We have one more step, one big step -- then we're going to make a grand parade."
You can bet your last cheesesteak, Broad Street is primed for a party. And those Philly fans, who always expect failure, can relax -- at least for a week.
"These guys are going crazy right now," slugger Ryan Howard said. "I can only imagine how it is in Philadelphia."
Back home, jubilant Phillies fans poured into the city streets, jumping on cars and celebrating.
Ramirez homered in the sixth to end Hamels' shutout bid in what might have been his final game with the Dodgers. The slugging left fielder, who hit .520 with four homers, 10 RBIs and 11 walks in eight playoff games, can become a free agent after the World Series. He batted .396 with 17 homers and 53 RBIs in 53 regular-season games for the Dodgers after being acquired July 31 from Boston.
On the bench, Joe Torre came up short in the postseason again. He won four World Series in his first five years as manager of the New York Yankees from 1996-2000, but hasn't won one since. This was his first year as the Dodgers' skipper after 12 with the Yankees.
"I was proud to be their manager," Torre said. "This was an up-and-down year. I think they learned a lot. They learned to come together. This game tonight got a little ugly in the middle with the defense, but they never stopped plugging away. And that's what John Wooden taught me a long time ago, that it's not always the club that wins that you're proudest of. And I certainly was satisfied with what I saw here."
For Manuel, it was an emotional night. His 87-year-old mother died Friday, shortly before the Phillies won 8-5 in Game 2.
"I guarantee you my mom's watching right now," he said after Wednesday's victory.
Rollins, last year's NL MVP who dropped off considerably this year, also hit a leadoff homer in the first-round clincher at Milwaukee.
"This is definitely the first step," he said. "We've taken a lot of steps, but this is definitely the biggest step and the first step in the right direction. We've just to go out there and find a way to win four more."
Hamels, the series MVP, limited the Dodgers to five hits in seven innings. The 24-year-old lefty has allowed three runs in 22 innings during the postseason, with two wins over Los Angeles and another over the Brewers in the first round. He'll have ample rest to pitch Game 1 of the World Series.
"We were able to enjoy this moment," Hamels said. "To get an award like this is something surreal."
Ryan Madson worked a scoreless eighth and Lidge blanked Los Angeles in the ninth.
Ramirez is one of several high-profile free agents who might have played their final game for the Dodgers, along with Furcal, Nomar Garciaparra, Jeff Kent, Casey Blake, Derek Lowe and Greg Maddux.