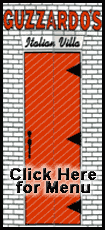 Knight, well-known for his crusty demeanor, peppered his answers with language that brought on several bleeps, but overall was laid-back during the hourlong interview taped Sept. 10, eight years to the day the Hall of Fame coach was fired from Indiana, which he led to three national championships in his 29 years there.
The interview didn't cover any of his replacements at Indiana or the current state of the program that is still reeling from former coach Kelvin Sampson's high-profile phone-call scandal and awaiting word on possible penalties from the NCAA.
When asked generally about recruiting and cheating in the NCAA, however, the 67-year-old Knight didn't mince words.
"In college basketball, if you get caught cheating, they should shoot you because you're too dumb to be alive," he said.
Most of the interview, however, was a trip down memory lane as Knight reminisced about the titles his teams won at Indiana. He said he tried to recruit players who were smart, because "in winning, the mental is to the physical as four is to one."
Knight, who resigned from Texas Tech last Feb. 4 and turned the program over to his son, Pat, said he wasn't overly concerned about his image that included many temper outbursts.
"I simply tried to do what I thought was right," he said. "I never really particularly cared about what other people thought except those I knew knew what they were talking about."
Knight, who finished 902 victories, worked as a studio analyst for ESPN leading up to and during the NCAA tournament last season.