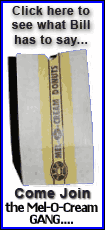 La Paz hospital said were no complications from the surgery. Spanish state news agency Efe reported the operation lasted 12 hours.
The hospital said a sizable part of the Spaniard's tumor was removed. It was not immediately known if it was malignant and it would be several days before the results were announced.
"At the moment he is conscious and stable, although he will not be able to receive any visitors in the coming days until he has recovered from the surgical process," the hospital said in a statement.
The hospital said Ballesteros was in the intensive care unit. It said there would be no further statements about him until he is moved from the unit, most likely next week.
Ballesteros, winner of three British Opens and two Masters, briefly lost consciousness and was admitted Oct. 6 to the hospital, where the tumor was discovered. On Monday, he acknowledged having a tumor and said he faced the "hardest challenge of my life."
Ballesteros, who won a record 50 tournament on the European tour, retired last year because of a long history of back pain and has since concentrated on golf course design.
Ballesteros transformed European golf. When the Ryder Cup was expanded to include continental Europe in 1979, Ballesteros helped beat the United States in 1985 to begin two decades of dominance. He also captained Europe to victory in 1997 at Valderrama, Spain.
Ballesteros and Jose Maria Olazabal of Spain are the most formidable partnership in Ryder Cup history, with 11 wins, two losses and two halves.