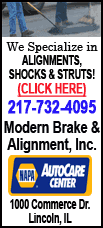 The nine-time Pro Bowler admitted, however, he first felt "betrayed" that the Chiefs had not made a deal before the NFL trade deadline Tuesday.
"Initially, yes," he said. "I thought, `I can't believe this. It's a lie.' But then the more I think about it, the more I calm down."
Gonzalez said he asked to meet with the other Chiefs to make sure the young players knew it's about "being the best football player you can be no matter what the situation is."
Gonzalez, 32, holds virtually every NFL receiving record for tight ends. He asked to be traded to a contender because he felt the rebuilding Chiefs (1-4) were not likely to reach championship caliber in the years he has left.
He described the past few days as "a high-stress situation."
"It was a sad situation. It was confusing. I thought a deal was going to get struck. When it came and went, I was somewhat shocked that it didn't go down."
He said the team was understanding.
"All I want to do is play football and win football games. That's what I told my teammates today. They understand it. I think the fans understand. I've been here 12 years. I've given everything I have."
Gonzalez said he heard the Chiefs were offered a third-round pick for him, but Carl Peterson, the team's president and general manager, told The Associated Press no team had "come close" to any reasonable offer.
"I was with (owner) Clark Hunt through this whole thing and we didn't have any offer that would match the value of losing Tony Gonzalez," said Peterson, who was en route from NFL meetings in Florida.
Peterson declined to say specifically what was offered.
"He may have a different opinion of his value. But we value him very, very highly," he said. "We didn't get anything close to what was appropriate. I didn't really expect to. But I respected his request to see if there were teams that were interested and ones he had an interest in."
Gonzalez said that when he signed a five-year contract extension in January 2007 he did not know the Chiefs were going to release most of their veterans and begin a youth movement. They are the youngest team in the league, and have 15 rookies on their roster.