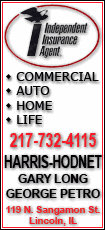 During Tuesday's operation in Cincinnati, Reds orthopedic physician Dr. Tim Kremchek repaired partially torn cartilage and meniscus in the troublesome left knee, according to Griffey's agent, Brian Goldberg. Recovery time is generally four to eight weeks.
Griffey, who managed only six homers this season -- three with the Reds and three with the White Sox -- had the knee drained three times during the season.
"It was bothering him from early in the season, and he made a decision to play through it as long as he was able to," Goldberg said Wednesday. "Not making excuses, but there is no doubt he was having trouble planting that left leg as far as generating power and bat speed and stopping and starting."
Griffey agreed to a trade to the White Sox for a chance to play in the postseason and he got that opportunity before Chicago was eliminated in the ALDS in four games by the Tampa Bay Rays.
Griffey went 2-for-10 in the series. After joining the White Sox in July 31 trade that sent right-hander Nick Masset to Cincinnati, Griffey batted .260 in 41 games with three homers and 18 RBIs. He moved past Sammy Sosa into the No. 5 spot in career homers with 611.
The White Sox are expected to decline a $16.5 million option on Griffey for next season and pay a $4 million buyout, making him eligible for free agency. The 13-time All-Star turns 39 next month.
Griffey said after the White Sox were eliminated how much he enjoyed his short stay in Chicago and that he had no plans to retire.