"He threw the ball pretty well," Phillips said. "Just throwing the ball isn't all they do. ... There's some other factors that we'll see as we go along here. We still have a couple of more days."
Romo, with a protective splint on his heavily wrapped hand, threw lightly to all receivers during the early portion of practice that was open to reporters. Johnson, the 40-year-old backup whose last start was in 2006 for Minnesota, was working with the starters during drills.
Romo never handed off to running backs during the two-hour practice.
Phillips said he would probably know after practice Friday "what direction we want to go" as far as Romo playing. But he wasn't planning to make any announcement.
"I won't wait until Sunday (to decide)," Phillips said. "I'm not telling anybody."
Cowboys owner Jerry Jones and Phillips talked to each other while Romo threw on the opposite side of the field at the start of practice.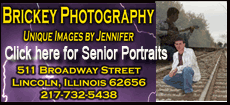 Jones didn't talk to reporters at practice, but earlier Thursday at a news conference at the team's new stadium, was asked if Romo would play and responded, "It looks promising."
Romo was hurt on the first play of overtime in Sunday's 30-24 loss at Arizona. After the broken finger was diagnosed, Phillips said Romo was out and that Johnson would take over Sunday at St. Louis. It was thought then that Romo could be out up to a month.
But Romo, after getting a phone call from New York Jets quarterback Brett Favre, told coaches Wednesday he would like to play. Romo didn't practice then, but threw on the side, including some passes to Jones and tight end Jason Witten.
"Yeah, he threw me several balls, knocking them in there very good," Jones said.
Romo hasn't spoken in the locker room this week, and escaped quickly without answering questions the one time he was seen while reporters were present.
"He's been upbeat, he's been in meetings talking just like he was playing," Witten said before practice Thursday. "That's very encouraging because I'm sure he was devastated because he's never been hurt before. To see him out there throwing and trying to talk Wade into letting him play, that's encouraging for all of us."
Phillips said Romo doesn't have to go through a full practice to play.
Jones acknowledged that one of the concerns of Romo playing is the risk of making the injury worse.
"The wrong kind of lick on it might make it more severe," Jones said. "But they've developed a way to protect it so that he can throw. It's so interesting in how he's explaining to me he's found out he can put the emphasis with the little finger on the (ring) finger and do what the little finger does."