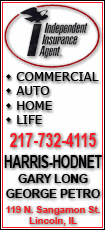 The Blackhawks, who have missed the playoffs nine of the past 10 seasons, improved to 1-2-1 following a 4-1 home victory over Phoenix on Wednesday night.
On Thursday morning Savard, a Hall of Fame player and one of the franchise's most popular figures, got the word from general manager Dale Tallon that he was out.
"First and foremost, I'm proud of what we accomplished last year with the young kids in the lineup. I hope for them to do well," Savard told The Associated Press by phone. "It's a tough day, no question. I'm hurt. I worked hard to do the best I could to get the team on its way to the Stanley Cup."
Tallon said letting Savard go was the most difficult decision he'd ever made. Telling him was just as tough.
"There was some silence and a lot of emotion. He handled it with tremendous class and dignity as he always does," Tallon said at a news conference. "He accepted it and we're going to move on."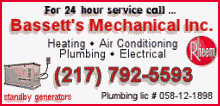 Tallon said the evaluation process had been ongoing since training camp and the decision was an organizational one. He said the Blackhawks seemed to come out in the preseason without the same energy they displayed had at the end of last season when they won 40 games.
"It was a flat camp and we got out of the gate flat," Tallon said. "It just didn't seem that we carried over the energy that we had to finish the year last year. We felt we needed to send a message and invigorate this team. ...
"It's about moving forward, about achieving and winning and developing a consistent approach. And we felt we needed a more experienced person in that position and that's why we made the decision."
Savard became coach in November 2006 and finished that season with a record of 24-30-7 in 61 games. Last season, Savard led Chicago to its first 40-win season since 2001-02. The Blackhawks went 40-34-8 but still missed the playoffs.
Asked why he was fired so early in the season, Savard said: "You have to ask them that question."
"John (McDonough, the team president) and Rocky (Wirtz, team chairman) made a commitment to the fans we were going to be in the playoffs and (eventually) win the Stanley Cup," he added. "They probably thought somebody else would be better to get them there. I don't know that."
The 45-year-old Savard retired after a 17-year career in 1997. He played with the Blackhawks, Montreal and Tampa Bay, finishing with 473 goals and 865 assists. He was Chicago's first-round pick in 1980.
He started the 1997-98 season as Chicago's developmental coach before joining the Blackhawks coaching staff as an assistant coach under Craig Hartsburg on Dec. 3, 1997.
Quenneville has coached the St. Louis Blues and Colorado Avalanche, and his first game as coach of the Blackhawks is Saturday at St. Louis. He has a 438-283-118 record in parts of 11 seasons. He was signed by the Blackhawks as a pro scout in September.
"Joel brings us a wealth of experience and a winning track record that will have an immediate and lasting impact," Tallon said.