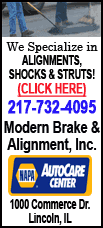 Top-ranked Lorena Ochoa, seeking her eighth victory of the season, opened with a 74. She was paired with No. 2 Annika Sorenstam, who struggled to a 77.
Tracy Hanson aced the 165-yard 12th hole to match Brittany Lang at 69. Australian rookie Anna Rawson was another stroke back along with Laura Diaz, Kristy McPherson, Ji Young Oh, Brandie Burton and Sun Young Yoo.
After a relatively calm morning, Maui's trademark tradewinds picked up and kept the players from attacking the pine tree-lined Bay Course.
Only 19 of the 132 players in the field were able to break par, with only five players from the afternoon groups shooting below par.
"The wind is the only thing that can protect this course from the players, and if it stays like this, I would take four rounds at 4 under," said Pettersen, who took advantage of her early start time.
Despite the breezes, Pettersen made a move at the end, birdieing three of her final four holes. She hit a wedge to 3 feet on No. 8 and to 10 feet on the next hole.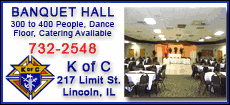 "I like to play in the windy conditions because I like to create different shots," said Pettersen, who started the day on No. 10 and made the turn with two birdies.
She sank a 10-foot birdie putt on the par-5 first to move to 3 under. Her bogeys came when she three-putted from 20 feet on the par-4 fourth and her second shot landed in the bunker on the par-4 seventh.
The 27-year-old Pettersen is seeking her first LPGA Tour victory of the year after a breakout season in 2007 when she won five times, including the LPGA Championship.
This year, the Norwegian star is ranked No. 5 in the world and has seven top-10 finishes in 19 starts, including a runner-up finish at the Kraft Nabisco Championship.
"Last year, I played great and when I had a chance, I got it," she said. "This year, I had a chance, but I haven't got it. ... It's such a fine line of what kind of defines a great year, a good year (and) an average year."
She did win twice this year on the European tour.
"I know that if I'm patient and I play well, I'm capable of winning and that's the most important thing," she said.
Hanson opened with 11 straight pars and aced the 165-yard 12th to reach 2 under. She birdied three holes later to finish a stroke behind Pettersen.
Hanson is trying to finish strong after a difficult season. She has missed the cut in eight of 17 events with a 38th-place tie in the Sybase Classic as her best finish.
Ochoa and Sorenstam were among the afternoon starters who took the brunt of the winds. Ochoa was steady most of the day but got into trouble in the rough and bogeyed Nos. 15 and 16.
They were outscored by their playing partner and Kapalua touring pro, Morgan Pressel, who birdied two of her final four holes for a 72.