During the early portion of practice open to reporters, Romo mimicked throwing motions and lobbed only a couple of balls, but mostly stood and watched with his injured right hand hanging to his side or clasped behind his back.
Other than confirming Romo's status, coach Wade Phillips wouldn't elaborate when he made a brief appearance in the locker room after practice.
Tight end Jason Witten didn't answer questions, and usually talkative receiver Patrick Crayton responded, "You're not getting anything out of me."
Romo, who hasn't commented all week, didn't appear in the locker room when it was open to reporters. Neither did Brad Johnson, the 40-year-old backup who is in line to get his first start since 2006 for Minnesota.
While on the field, Romo's hand was wrapped with a fabric covering whatever protective device being used to apparently stabilize the pinkie. Only the tips of three fingers were exposed, with the index finger and thumb free.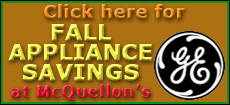 Johnson and third-teamer Brooks Bollinger threw passes during early drills, with Romo standing nearby watching.
Before practice, Phillips said the team has been considering "a lot of different scenarios" since Romo started throwing Wednesday, three days after the injury that was initially expected to keep Romo out up to three games.
Cowboys owner Jerry Jones said in a radio interview earlier Friday that there was no chance that Romo could reinjure the pinkie because of the cast-like protection on his hand.
When Phillips was asked if he had been told Romo couldn't do further damage to the finger, the coach responded, "Dr. Jerry. Whatever Jerry says, I'm going with."
Jones also said the decision if Romo will play will depend on how the quarterback feels Sunday.
"It will be up to him. If he is feeling good and the pain is good, then it's likely he'll play," Jones said. "It's down to can he handle the pain?"
Phillips said it was possible Romo could be active for the game without starting. The coach also said Romo didn't have to go through a full practice to play.
Romo was expected to miss up to a month (three games with an open date) after he broke his right pinkie when he was sacked on the first play of overtime in last weekend's 30-24 loss to the Arizona Cardinals. But Romo told coaches earlier this week he wanted to try to play.