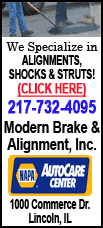 Sveum was promoted from his coaching position and served as interim manager after Ned Yost was fired with 12 games left in the regular season.
The Brewers reached the postseason for the first time since 1982, but lost to Philadelphia in four games in the opening round of the playoffs.
Brewers owner Mark Attanasio said the team reached a "significant milestone" by reaching the postseason for the first time in almost three decades, "and this could not have been accomplished without the efforts of Doug Melvin and his staff."
Among the major moves this season was the trade that brought pitcher CC Sabathia from Cleveland to Milwaukee, where he became the most dependable member of the rotation, going 11-2 with a 1.65 ERA in 17 starts.
The Brewers went 7-5 under Sveum, clinching the wild-card berth on the final day of the regular season.
Melvin said he would recommend to the next manager that Sveum stay on the coaching staff. He was the third base coach before the late-season promotion.
Ruling out Sveum "allows us to widen our search to experienced managerial candidates," Melvin said.
The team said hitting coach Jim Skaalen won't be offered a contract for next year. He held that job the last two seasons.
The Brewers plan more announcements about the coaching staff in coming days.