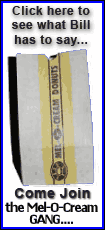 Parker has missed the past two games with a sprained left knee. He returned to practice Monday and was expected to play against the Bengals, only to aggravate the injury while working out on his own Tuesday, according to coach Mike Tomlin.
Tomlin, who was hurt Sept. 21 in Philadelphia, will be replaced by third-down back Mewelde Moore. Moore, making his first start since 2005, ran for 99 yards against Jacksonville on Oct. 5.
Also not practicing Friday was left tackle Marvel Smith, who will be replaced by former starting right tackle Max Starks.
Pro Bowl nose tackle Casey Hampton took part in limited work for the second day in a row and is expected to sit out his third consecutive game. Chris Hoke would start for him.
The Steelers (4-1) have won their last seven games in Cincinnati (0-6).