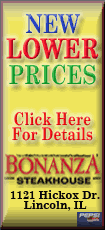 At nearly any other point during Mike Krzyzewski's previous 28 seasons in Durham, that wouldn't seem like much of an accomplishment. But the Blue Devils' last two postseasons ended during the first weekend of March Madness, so they opened practice Friday once again hoping to shake the lingering disappointment of another early NCAA exit.
"I don't think you get over things - when you want to achieve something and you come up a little bit short, it keeps you going," Paulus said. "I know it kept hunger in everybody, and as a result, everybody's gotten better since last season. We definitely haven't forgotten about it, and that's why it's so exciting to get going, for it to be the first day and kind of start the journey."
It was another long summer for the Blue Devils, who enter this season having lost three of five during a 28-6 finish that was tainted by yet another late-season tournament collapse, and the Hall of Fame coach at least partly attributes it to the pressure of Christian Laettner, J.J. Redick and the other ghosts of Duke's past who helped Coach K rack up three national titles and 10 Final Fours.
The No. 2-seeded Blue Devils' one-point win over Belmont was followed by a 73-67 loss to West Virginia that kept them out of the regional semifinals for the second straight year.
"Obviously, some of it is Xs and Os, but some of it is just being in that time, and not being able to compete against one team, but try to carry on something, and people throw that at you," Krzyzewski said. "I'm OK with them throwing it at me, but that's the first time for these guys that it's thrown at them, and I shouldn't allow that, if I can. ... I didn't really realize it until it was over, that that may be a part of it - where you end up, your own success beating you."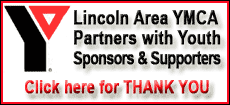 Ever since leading the Americans to the gold medal at the Beijing Olympics, Krzyzewski urged his team to greet its victories with more appreciation and less relief. As practice started, he maintained that message, stressing that "we're playing for right now."
"No matter what else other people are counting - number of victories, number of NCAA titles, counting how many times we did go to the Sweet 16 and it wasn't that big, and we didn't (get there) and now it is big. Don't go along with that," Krzyzewski said. "Just ... play. Just do it, and that's what I'm going to try to do."
Even if Coach K isn't counting anymore, the Blue Devils who took the court at Cameron Indoor Stadium had the look of a team that could add to those lofty totals.
Nine members of last year's 10-man rotation are back, and so are four double-figure scorers - including ACC rookie of the year Kyle Singler and Paulus, a 42-percent shooter from 3-point range whose Redick-like lightning-rod personality has made him one of the most polarizing players in college basketball.