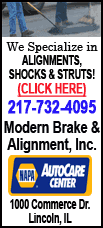 "Shortly after they invented fire, they invented the notion that you keep the ball as long as you possibly can and try to keep explosive offenses off the field," Leach said. "But usually, that breaks down, because if they fail on a drive or something and you succeed on yours, you're going to come out on top."
Then again, that's what Nebraska did last week and nearly upset the seventh-ranked Red Raiders (6-0, 2-0 Big 12) in Lubbock. The Cornhuskers won time of possession by more than 20 minutes in regulation, only to lose 37-31 in overtime.
Texas Tech had the ball for 19 minutes, 48 seconds, and still gained 421 yards, an average of 8.8 yards per play. That didn't give the defensive players much time to rest, but Leach said that's their problem.
"If you're looking for an apology for getting 9 yards a play, you're not going to get one," Leach said. "Defensive players, if you don't want to be on the field, stop and get off the field. The solution is fairly simple."
Texas A&M coach Mike Sherman said the keepaway strategy will only work if the Aggies (2-4, 0-2) finish every time-consuming drive with a touchdown. He's more concerned that the Aggies rank last in the Big 12 in turnover margin (minus-5).
"They are very opportunistic," Sherman said of Texas Tech. "If you turn the ball over to them, you give them another possession and take yourself off the field."
Texas A&M has had little trouble moving the ball in the past two games, averaging 478 yards and 29 points. Sophomore quarterback Jerrod Johnson looks better with each drive and completed 29 of 41 passes for a school-record 419 yards in last week's 44-30 loss to Kansas State.
As good as the Aggies have started to look on offense, they aren't likely to win a shootout with the Red Raiders, who come in averaging 556 yards and 46.3 points, among the national leaders as usual.
Texas A&M isn't likely to get many defensive stops, either.
The Aggies rank 87th in yards allowed (386.2 per game), 106th in points allowed (33) and 111th against the run (223.3 per game). They've intercepted only three passes and recorded only seven sacks all season.
On the other hand, defensive coordinator Joe Kines is one of the few coaches who can say he came up with a plan to stop Texas Tech. Kines guided Alabama's defense when the Crimson Tide held the Red Raiders to 329 yards in a 13-10 win in the 2006 Cotton Bowl.
That defense was anchored by current NFL linebacker DeMeco Ryans. The less experienced players Kines has now are still learning his system, missing assignments and making mistakes.
"To compare those two things is like comparing my wife's cooking to Betty Crocker," Kines said.
But Kines definitely knows what's coming. Leach hasn't changed anything about his quick-passing offense since Kines saw it the last time, and why would he? The Red Raiders have scored at least 30 points in 72 games since Leach arrived in 2000, and won 61 of those.