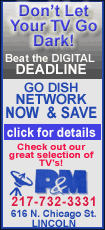 Valiquette, the less busy of the netminders, allowed a goal in the tiebreaker to Nikolai Kulemin, but earned his third NHL shutout when Jason Blake hit the post on the final shot of the shootout.
Nikolai Zherdev opened it with a goal for the Rangers, who bounced back from a 3-1 loss to Buffalo on Wednesday night to improve to 6-1.
Toronto is 0-1-2 since an opening night victory over the Stanley Cup champion Red Wings.
Three of Valiquette's 11 career NHL victories have come against the Maple Leafs, including a shootout win last season. He skated off as the first star of the game to chants of "Vall-ey! Vall-ey!" from the appreciative Madison Square Garden crowd.
Valiquette, getting a rare home start over No. 1 goalie Henrik Lundqvist, made 21 saves - but only nine after the second period. Lundqvist is expected back Saturday night in Detroit.
It was the first time the Rangers and Maple Leafs were scoreless against each other through regulation since Dec. 8, 1956.
Toronto, outshot 30-15 before overtime, earned its first power play since the second period 53 seconds into overtime when Michal Rozsival was called for hooking. New York played the final 1:04 on its final futile power play.
A Rangers flurry of shots in the third nearly produced a goal, but Toskala was bailed out by the posts.
Scott Gomez's drive struck the right knee of teammate Ryan Callahan in front and caromed off the right post. The puck rolled on edge along the goal line and then clanged off the left post at 11:20.
Only 1:11 later, with the pressure on Toronto mounting, Rangers defenseman Dan Girardi caught the right post with a shot.
New York had other early chances in the period after earning consecutive power plays 2:15 apart in the opening four minutes but couldn't solve Toskala, who allowed 12 goals in his first three games this season. The Rangers' seventh advantage also proved fruitless with 7 minutes left in regulation.
Toronto was outshot 9-0 in the third until they got a puck on Valiquette with 5:08 left. The Maple Leafs nearly broke the deadlock in the closing seconds of a chippy second period.
Pavel Kubina got off a hard shot that was blocked by Valiquette. The rebound slid tantalizingly toward the left post, but Niklas Hagman didn't get much on the shot with 20 seconds remaining.
The biggest hit came from Maple Leafs defenseman Jonas Frogren, who drilled Sjostrom from behind into the boards in front of the penalty boxes and was whistled for charging.