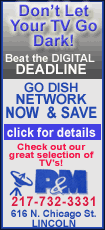 "It's unbelievable," center fielder B.J. Upton said. "We battled a lot of adversity this year. We stuck together as a team."
And, they showed a bit of Boston-like resolve when they needed it.
The Rays nearly let the series slip away when they blew a seven-run lead late in Game 5 and lost meekly Saturday night. But when rookie David Price struck out J.D. Drew with the bases loaded to end the eighth inning, the Rays were on their way.
Price, who didn't make his major league debut until late September, also worked the ninth, walking Jason Bay and striking out Mark Kotsay and Jason Varitek before getting pinch-hitter Jed Lowrie ground into a game-ending force play.
Tampa Bay's worst to first saga was the feel-good story of this season, and it probably was fitting that Price -- the least experienced of the young Rays -- was on the mound at the most critical point of the ALCS.
"Minimal experience, but I was not hesitant," manager Joe Maddon said.
When it was over, players and coaches streamed out of the dugout and mobbed Price, eventually falling to the ground in a cluster that continued to grow when others began leaping on the pile.
Music blared and the crowd of 40,473 stood and cheered.
The party moved inside briefly before players returned to the field raced up and down the right field stands spraying fans with champagne before settling down for the presentation of AL championship trophy.
"It's not what we expected to happen," Boston slugger David Ortiz said. "You have to give them credit. They pitched well. They've got good hitters."
The Rays were a 200-1 shot to win the World Series before the season started. Now, they'll host the Philadelphia Phillies in Game 1 Wednesday night.
Garza beat Boston twice in a week and was picked as the MVP.
"As a kid I think everybody pictures this night," he said. "Usually it's Game 7 of the World Series but I'll take Game 7 of the ALCS."
Willy Aybar homered and Evan Longoria and Rocco Baldelli also drove in runs to support Garza. Acquired in an offseason trade with Minnesota, Garza limited the Red Sox to Dustin Pedroia's first-inning home run.
Four more wins and Maddon's bunch will become the first team to go from worst in the majors to World Series champion in just one season.
The Red Sox were hoping to win their third crown in five years.
"We didn't get as far as we wanted," Boston manager Terry Francona said. "We came out to win and go to the World Series and we didn't accomplish that."
Longoria's fourth-inning double off Jon Lester tied it at 1-all. Baldelli's RBI single put the Rays ahead in the fifth after Aybar doubled and Dioner Navarro reached on an infield single.
Garza took the mound for the biggest game of his life with something, perhaps cotton balls, stuffed in his ears to help drown out the noise at sold-out Tropicana Field.
The 24-year-old right-hander struck out nine before shortstop Jason Bartlett booted Alex Cora's ground ball for an error, leading off a tense eighth.
Boston went on to load the bases when Kevin Youkilis drew a two-out walk. Price, the No. 1 pick in the 2007 draft, became the fifth Tampa Bay pitcher of the inning -- quite a spot for someone who started the year in Class A.
Drew, who capped the Game 5 rally with a ninth-inning single, struck out with a check-swing on a 97 mph fastball to end the threat. Price worked around a leadoff walk in the ninth and when pinch-hitter Jed Lowrie grounded out, the celebration began.