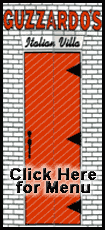 But the Green Bay Packers and their patchwork secondary did more than keep Manning in check on Sunday. Heck, they almost outscored him.
Safeties Nick Collins and Aaron Rouse both ran interceptions back for long touchdowns as the Green Bay Packers beat the Indianapolis Colts 34-14 at Lambeau Field on Sunday, regaining some of the swagger they lost during a recent losing streak.
"That's the way we play," Packers coach Mike McCarthy said. "That's who we are."
The Packers (4-3) have won two straight after snapping a three-game losing streak at Seattle last Sunday. Green Bay has a bye next week then plays at Tennessee Nov. 2.
It's the worst start to a season for Indianapolis (3-3) since 2001 -- the last time the Colts didn't make the playoffs. Colts coach Tony Dungy said he couldn't remember a sloppier performance during his time with the team.
"It's a very, very disappointing game, obviously," Dungy said. "It's the way we've been all year. We've been up and down, not consistent, and we showed more of that today. They played smarter and sharper than we did."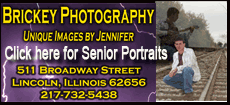 Manning finished 21-for-42 for 229 yards, plus the two interceptions.
"I can't really give you one, simple answer, try to summarize what's going on," Manning said. "We just need to play better. I need to play better and find a way to get into the end zone. Our offense needs to try to get the lead to help our defense out a little bit. We didn't do our job."
Packers quarterback Aaron Rodgers gutted out his third straight game with a sprained right shoulder, going 21-for-28 for 186 yards and a touchdown despite 30-mph wind gusts at Lambeau Field.
Rodgers said his shoulder was "improving," but he and his teammates are looking forward to the rest and rehabilitation they'll get during the week off.
"There was no doubt we needed to be 4-3 going into this bye," Rodgers said. "You know, it's been a situation where guys have stepped up in the absence of guys that have been injured, and guys that have been injured have been playing well through the pain. This is going to be a great week for us to just relax and get healthy."
Packers running back Ryan Grant had his first 100-yard game of the season, carrying 31 times for 105 yards and a touchdown.
It was a disheartening performance by the Colts' defense, which seemed to be on its way to proving it could win without injured safety Bob Sanders in Indianapolis' victory over Baltimore last week.
Sanders sat out again with a knee injury, as did cornerback Kelvin Hayden -- and it showed. The Colts committed 12 penalties, many of them on defense.
"Way too many," Dungy said.
The Colts' defense spent so much time on the field that Manning didn't have many chances to answer the Packers' sustained scoring drives. And when he did have the ball, he didn't look particularly sharp against a Packers defense playing without injured cornerback Al Harris and safety Atari Bigby.
Unlike earlier games against Minnesota and Houston, Manning couldn't orchestrate a comeback. Instead, he was victimized -- twice.