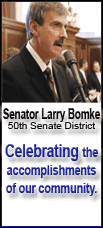 In the World Series, of all places.
Yet now they're set: Longoria, B.J. Upton and the upstart Tampa Bay Rays against Hamels, Shane Victorino and the eager Philadelphia Phillies, beginning Wednesday night with Game 1 at kooky Tropicana Field.
Really, who would've guessed it? One of the oldest franchises in baseball vs. one of the newest, linked by a single thread -- a history of failure.
The Phillies, the losingest team in pro sports history, with only one championship to their name. The Rays, sad sacks since joining the majors with Arizona in 1998, with the worst record in baseball last year.
The Rays turned it around this season, capped when they dethroned the Boston Red Sox 3-1 Sunday night in Game 7 of the AL championship series.
And while Fox TV executives might've hoped for something seemingly more attractive -- say, Cubs-Red Sox -- the likes of former NL MVPs Jimmy Rollins and Ryan Howard, along with Carl Crawford, Chase Utley and Matt Garza certainly give fans a fresh look.
Oh, another theme coming this October: rest vs. rust. The Phillies will have been off a week by the time they play the opener.
"Obviously, winning is the silver lining. We would have been happy to do it in four," Tampa Bay manager Joe Maddon said hours before Garza became MVP of the ALCS.
While Maddon was a coach with the 2002 Angels when they won the World Series, this matchup is full of newcomers. Of all the players involved, the only one with a hit in any previous World Series is Phillies backup outfielder So Taguchi.
Friendly rivals, too. While the teams haven't met in the regular season since 2006 and Rays reliever Trever Miller is the lone Series player who's spent time on both sides, the clubs see a lot of each other every spring.
The Phillies have trained in the Tampa Bay town of Clearwater for more than a half-century and maintain a year-round fan base in the area that includes Phils Hall of Famer Robin Roberts.
Maddon grew up in Hazleton, Pa., about 100 miles from Philadelphia, and admits he didn't root for the Phillies as a kid. Over the past few years, he's become more of a fan.
"Just seeing them in spring training, my impression of them was that they were more like an American League lineup. I thought their offense, they could pound the ball up and down the lineup. I was really impressed with that," Maddon said recently.
"I've always been a big fan of their MVP guys, but I liked Victorino also. He made a big impression on me in spring training," he said. "The thing I didn't know about them is how good their pitching was."
No lack of hitting, either. Especially in the home run department.
Tampa Bay dropped the "Devil" from its nickname this year and played like a different team, led by a rotation of James Shields, Scott Kazmir, Andy Sonnanstine and Garza.
The Rays went 97-65 to win the AL East, breezed past the Chicago White Sox in their first playoff series and held off Boston. Quite a feat for a team that had never won more than 70 games, and had finished last in every season except one, before this remarkable run.
Upton hit seven home runs this postseason -- after hitting only nine all year -- and Longoria homered six times in the playoffs.