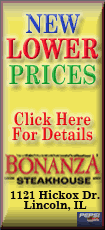 Virginia (4-3, 2-1, Atlantic Coast Conference) trailed 10-3 with 2:18 to play, but Peerman scored on a two-yard run with 47 seconds left in regulation and Robert Randolph's conversion was barely good to send the game into overtime.
Casey Barth kicked a 28-yard field goal to begin OT, and North Carolina (5-2, 1-2) led 13-10.
Tight end John Phillips caught a 19-yard pass from Marc Verica to put the ball on the Tar Heels' four. Peerman ran for two yards and then two more for the winning score.