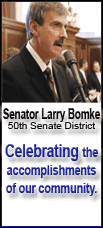 Rivers threw three touchdown passes and San Diego's defense stuffed quarterback Matt Cassel on fourth-and-goal from the 1-yard line to highlight a 30-10 win over the Patriots on Sunday night.
It was a measure of payback against a team that had beaten the Chargers three straight times, including in the playoffs the last two seasons.
Rivers drew raves for his toughness by playing the AFC championship game with a shredded ligament in his right knee, but he couldn't get the Chargers into the end zone that day and they lost 21-12 to the Patriots at Foxborough.
He had no trouble Sunday night, when he threw touchdown passes of 49 yards to Malcom Floyd, 4 yards to Vincent Jackson and 1 yard to Antonio Gates. It was the fourth time this season that Rivers threw three TD passes. Rivers completed 18 of 27 passes for 306 yards.
Of course, the Chargers didn't have to face Tom Brady, out for the season with a knee injury. Cassel, making his fifth career start, was sacked four times and intercepted once.
After a disheartening loss to Miami, LaDainian Tomlinson said the Chargers were heading into a "critical time."
They responded with a fast start and pulled to 3-3. New England (3-2) scored its fewest points since a 21-0 loss at Miami on Dec. 10, 2006. Sammy Morris scored on 1-yard run with 5:18 left and Stephen Gostkowski kicked a 47-yard field goal in the second quarter.
Trailing 17-3, the Patriots tried to make a game of it when Cassel led them to a first-and-goal at the 1 on the opening drive of the second half. After Cassel threw two incompletions and running back Sammy Morris was stuffed, Cassel dropped back on fourth down. With all his receivers covered, he attempted to run up the middle but was buried at the 2.
Rivers then led the Chargers 98 yards on four plays, with Gates slipping into the end zone to catch a 1-yard pass for a 24-3 lead.