Angels win St. Louis tournament

Send a link to a friend
[October 20, 2008] ST. LOUIS -- The Lincoln Christian College Angels, 19-7 and winners of seven straight, won the St. Louis College of Pharmacy Invitational Tournament over the weekend by winning four matches.
LCC opened the weekend by defeating Indiana University East 26-24, 22-25, 27-25, 25-19. Jamie McFadden led the Angels with 27 kills and 22 digs, while Jessica Schroeder had 78 digs. They received a lot of help from Adriane Tschantz with eight kills and 13 digs, Krystine Schnautz with 15 kills and seven digs, and Megan Donnelly with 56 assists.
In the second match LCC played the host team, St. Louis College of Pharmacy, and won 25-22, 25-17, 25-22. McFadden again led with 16 kills and 23 digs, Schnautz added 16 kills and three digs, Tschantz had 14 kills and five digs, Schroeder had 48 digs, and Donnelly had one assist.

On Saturday morning the Angels defeated Stephens College 25-7, 25-19, 20-25, 25-16. Once more McFadden was the big hitter, with 20 kills and six digs. Schnautz had 13 kills and 10 digs, Nicki Wingfield had eight kills and two digs, and Tschantz had five kills and seven digs. Donnelly added 46 assists and Schroeder had 60 digs.

In the championship game the Angels again defeated Indiana University East, scoring 25-20, 25-14, 25-17. Schnautz, McFadden, Wingfield and Tschantz again controlled the net with 17, 16, eight and six kills, respectively. Schroeder with 46 digs and Donnelly with 40 assists effectively added to the victory.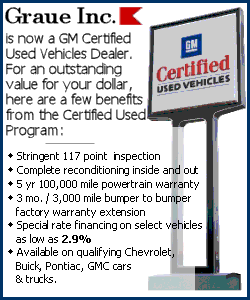 Coach Jason Farr's comments at the conclusion of the weekend: "We got first place at the tournament. We played against all NAIA teams that have the opportunity to give athletic scholarships. Very pleasing weekend. Jamie McFadden got tournament MVP, and Megan Donnelly was voted to the all-tournament team.
"The girls played the best that they have played all season. They are really starting to listen to the coaching better and getting some easy points when they listen. They are also listening to each other well and have become a better bonded team. They are doing so well.
"The opposing coach for the championship game shook my hand after the match (Indiana University East) and said, 'You guys have a fantastic team.' And I said, 'Thank you. I agree.' I then complimented his team, of course."
The Angels will be at home Wednesday evening, when they take on Oakland City University.
[Text from file received from Jack A. Getchel, LCC sports information director]