Lincoln College volleyball

Send a link to a friend
[October 20, 2008] Lincoln College defeated Joliet Junior College in the opening match of their home triangular on Saturday, but the Lady Lynx fell to Kaskaskia College in the afternoon.
LC started out strong with a 25-14 first-set victory over JJC. The visitors rebounded to take set two 25-16. LC returned to form in sets three and four by winning 25-14 and 25-14.
That final score was repeated once again in the opening set of Lincoln's match with Kaskaskia College, as LC won the opener 25-14. Kaskakia got off to a fast start in set two, but LC battled back and briefly held the lead at 19-18. KC was able to stop Lincoln's charge and managed to take the set 25-23. LC was unable to recover in sets three and four as they lost by scores of 25-21, 25-21.

KCC defeated JJC in their match, winning three of five sets.

"We played a solid match against Joliet," said LC coach Mark Tippett. "The scores may not reflect it, but they had a good team. In set two they earned the win fair and square. The rest of the match we were just so consistent in all aspects of the game that they were not able to get any momentum going.

"We started out in the same fashion against KC, but they turned the tables on us by cutting down on their hitting errors and were able to wear us down. There were no obvious weak spots in our game; they just found a way to win more volleys than we did.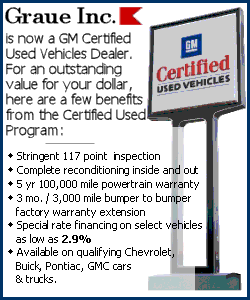 "It would have been nice to take both matches, but overall we played well most of the day and I was not disappointed in our effort."
Lincoln's record stands at 23-15. The Lady Lynx are set for their final home match of the regular season on Tuesday evening. The team will honor their sophomore class prior to the 6 p.m. match against the Millikin University JV team.
LC totals:
Kristen Mahoney: 26 kills, 5 blocks, 2 set assists

Gretchen Rieger: 25 kills, 34 points, 22 digs

Chelsea Barr: 23 digs, 6 points

Stephanie Dziengel: 25 set assists, 12 points, 11 digs

Melanie Herbeck: 25 set assists, 9 points

Courtney Ebner: 10 kills, 4 blocks

Jenna Luck: 12 kills, 9 digs

Rhiannon Speckhart: 18 digs, 3 points

Kaylah Murphy: 10 digs, 9 points
[Text from file received from Mark Tippett, Lincoln College volleyball coach]