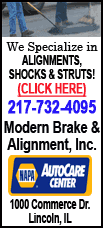 The 40-year-old backup quarterback couldn't keep up with a suddenly potent, opportunistic St. Louis Rams' offense, throwing three interceptions. Steven Jackson ran for 160 yards on 25 carries with three touchdowns and the Rams (2-4) looked like contenders instead of sad sacks for the second straight game under new coach Jim Haslett in a surprisingly easy 34-14 victory on Sunday.
"It was a tough day for all of us," Johnson said. "We had miscues across the board."
Owner Jerry Jones admitted after the game that he thought the Cowboys had enough to beat the Rams despite Romo's injury and the suspension of cornerback Adam "Pacman" Jones. Adding to the woes, Jones said after the game that safety Roy Williams would miss the rest of the season after breaking his right forearm for the second time.
"I just was thinking a little lighter than I should have about this ballgame," Jones said. "I'm not speaking for this team, but I was."
The Rams won 19-17 at Washington last week in their first game since replacing Scott Linehan, ending a run of 17 losses in 20 games and four blowout losses to start the season.
Their response to Haslett, beginning his second stint as a head coach, has exceeded expectations.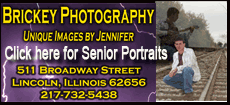 "I think it's just the will of the players, more than anything," Haslett said. "I thought they played extremely well today, in all three phases."
St. Louis defense did its part, forcing four turnovers for the second straight game.
Oshiomogho Atogwe, who had two interceptions, scored the lone touchdown against the Redskins last week on a fumble recovery.
Jackson pulled a quadriceps muscle in the fourth quarter just before Haslett said he was going to take him out, and was to undergo an MRI. But Jackson thought he'd be fine for next week's game at New England.
"It's a little tight," Jackson said. "I'm able to walk and I'm able to bend it, so that's a good sign."
Cowboys linebacker DeMarcus Ware tied an NFL record with a sack in his 10th straight game and enjoyed his first multiple sack game of the season with three, giving him nine on the season.
Ware matched the mark set by Denver's Simon Fletcher from Nov. 15, 1992 to Sept. 20, 1993, although he remained one game shy of the franchise mark by Harvey Martin in 1976-77 -- which ended five years before the sack was officially recognized.
Marion Barber had 100 yards on 18 carries and the game's opening touchdown for Dallas.
There were not many more highlights for the Cowboys (4-3), who lost for the third time in four games. Newly acquired wide receiver Roy Williams saw limited action and said he was shut out for the first time in his career.
"This is my fifth year and this is my first time to not catch a ball," Williams said. "It's frustrating because I want to help this team win, and today I didn't do that."
Romo looked fine throwing in pregame warmups with his hand wrapped. The team originally believed the injury would sideline him a month, but held out hope Romo could play until game day.