Drew Brees and the league's second-rated offense were no match in a 30-7 Carolina victory Sunday.
Jake Delhomme threw for 195 yards and two touchdowns, Jonathan Stewart rushed for another score and the Panthers' defense shut down the New Orleans Saints.
Brees, who came in leading the NFL in completions and yards passing, was hounded all day and struggled with his accuracy. The Saints couldn't overcome the loss of running back Reggie Bush to a left knee injury and were smothered by the Panthers' improved defense.
Carolina (5-2) twice stopped New Orleans (3-4) on fourth down in the second half. Julius Peppers had a sack and a forced fumble and the Panthers posted another lopsided home win to improve to 4-0 at Bank of America Stadium.
Delhomme, 7-2 against his former team, threw a 39-yard touchdown pass to a double-covered Steve Smith, and a 4-yard TD to DeAngelo Williams in the third quarter when the Panthers pulled away.
Brees, who had thrown for at least 320 yards in four straight games, completed 21 of 39 passes for 231 yards and no touchdowns. Ken Lucas intercepted him in the third quarter, leading to Williams' touchdown that made it 27-7.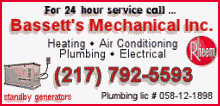 By then, Bush was in the locker room. Coming in with an NFL-best 41 receptions, Bush hobbled off the field after a punt return late in the first half after aggravating a left knee injury that kept him out of practice some last week.
The return of receiver Marques Colston and tight end Jeremy Shockey failed to provide a spark once Bush was gone.
Brees uncharacteristically struggled with his accuracy and had three balls batted down in the first half. It didn't help that center Jonathan Goodwin left in the second quarter with a left knee injury.
Shockey, who had missed the past three games with a sports hernia, had the ball stripped by Peppers and recovered by Chris Harris at the New Orleans 40 early in the second quarter. Stewart's 18-yard touchdown run four plays later put Carolina ahead 10-7.
The Saints' lone touchdown was aided by a 15-yard penalty on cornerback Richard Marshall, leading to Mike Karney's 1-yard run. Later, Brees overthrew Devery Henderson for what would have been a touchdown after he had beaten Marshall in single coverage.