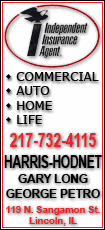 Chicago intercepted Gus Frerotte four times even though its injury-riddled secondary was missing starting cornerbacks Nathan Vasher and Charles Tillman along with nickel back Danieal Manning. The Bears also lost star kick returner Devin Hester to a bruised quad in the third quarter, yet still managed to put up their most points since beating Tampa Bay 48-14 at home on Dec. 7, 1986. It was the most points Chicago has allowed in a win, and the total of 89 tied a record set in a 51-38 loss at Baltimore in October 1958.
"We've got a group of guys who are together," Orton said. "It doesn't matter what happens outside that huddle. It's everybody inside the huddle working for a common goal and we work together very well."
The Bears survived a late push by Minnesota after building a 17-point lead and won even though Adrian Peterson ran for 121 yards and two touchdowns, including a 54-yarder.
"It feels like we keep killing ourselves," Peterson said. "We put up (439) yards on a pretty good defense."
But it wasn't enough.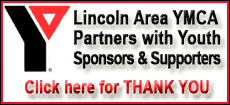 Orton completed 21 of 32 passes for 283 yards, including a 51-yard touchdown pass to Marty Booker made it 41-31 with 2:35 left in the third quarter. Kevin Payne then picked off Frerotte, and after a questionable pass interference call against Vinny Ciurciu on fourth down at the 1, Matt Forte ran it in to extend Chicago's lead to 48-31 in the opening seconds of the fourth.
Minnesota got a 23-yard field goal from Ryan Longwell, and former Bear Bernard Berrian capped a 75-yard drive with a 5-yard touchdown catch that made it a seven-point game with 3 minutes left.
But this time, the Bears hung on.
Tommie Harris sacked Frerotte after Minnesota (3-4) took over at the 25 with just over a minute left following a punt, and rookie Zackary Bowman sealed it with an interception after being elevated from the practice squad during the week.
So instead of bemoaning another lost opportunity, the Bears (4-3) breathed a sigh of relief. They've blown fourth-quarter leads in each of their losses.
"We're not playing very good defense right now," safety Mike Brown said. "Right now, it seems like we're lost, can't find a rhythm."
This loss will only add to the angst of Vikings fans calling for coach Brad Childress' dismissal. There were several questionable decisions to go with the sloppy play by the special teams.
Berrian, who signed a six-year deal with Minnesota, caught six passes for 81 yards against his former team, but the interceptions by Frerotte were costly.
"We thought with their starting corners down and their starting nickel down we thought were would be able to throw the ball downfield a little bit," said Frerotte, who was 25-for-40 with 298 yards after winning three of his first four starts. "We had the run and the pass going all day and we mixed them up pretty well, just when it came down to the end we didn't get it done."
The special teams were a mess, too, and now they've allowed five touchdowns.