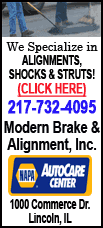 Sean Van Patten at Las Vegas Sports Consultants says the Rays are favored at minus-$1.35, meaning a gambler would need to bet $1.35 to be paid $1 if Tampa Bay wins.
Van Patten puts the Phillies at plus-$1.15, meaning a $1 bet would earn $1.15 if Philadelphia wins.
"What we're also trying to protect here is even more Tampa Bay money coming in," Van Patten said. "What we're trying to do is maybe get a little buyback on the Phillies."
Las Vegas Hilton race and sports book director Jay Kornegay says before the start of the season the Rays were a 200-1 shot for the title.
"It's a significant number for a futures book, but it's nothing that's going to shut down the book or anything," Kornegay told The Associated Press. "It might dim the lights."
Kornegay would not specify how much the Hilton sports book stood to lose if the Phillies win, but said other sports books offered even longer odds on the Rays winning a championship.
The Rays were slightly pricier at the Hilton at minus-$1.40, with the Phillies at plus-$1.20, Kornegay said.
The situation sports books are facing with the Rays is similar to 1991, when sports books lost millions of dollars on futures bets because of the Atlanta Braves and Minnesota Twins, Kornegay said. Both teams rebounded from last-place showings the year before to reach the World Series. Minnesota won the series in seven games.
"We have learned our lesson that we don't open these teams at 500-1 until the season starts and we realize what they have and what kind of team they have," Kornegay said. "This year, I'm going to guess it's probably in the millions range if you accumulate all the liability across the state."
The Rays were heavy underdogs in the American League East mainly because of high expectations for the Boston Red Sox, which swept the Colorado Rockies in the 2007 World Series, and the New York Yankees.