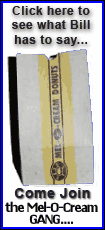 "It's totally done through and by the NFL," Jerry Jones said.
The NFL said Monday it would not comment.
The league suspended Adam Jones for at least four games last Tuesday for again violating its personal conduct policy.
Only six weeks after being reinstated from a 17-month suspension because of repeated legal problems, Jones was involved in an alcohol-related scuffle Oct. 7 with one of his bodyguards at a private party in Dallas.
The Cowboys had employed the bodyguards to try to keep Jones out of trouble.
"They lost their job when he got suspended. They lost it because there's no more Adam to look out for," Jerry Jones said after a news conference announcing a company the Cowboys are forming with the New York Yankees to handle concession and merchandise sales at their new stadiums.
NFL commissioner Roger Goodell will determine the full length of the suspension after the Cowboys play Nov. 16 at Washington. Goodell has said a lifetime ban remains a possibility.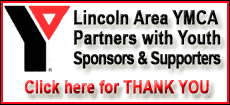 The league has said reinstatement will depend on strict compliance with treatment plans and an evaluation by "clinical experts."
Asked later Monday if he believed the treatment will help Adam Jones deal with his problems, Cowboys coach Wade Phillips stammered a bit before reiterating that he wasn't going to discuss players not with the team.
"Same as last week, he's not with us," Phillips said. "My concern is the guys that are with us, and try to get them to play well."
The previous suspension cost Adam Jones the entire 2007 season for the Titans. He was traded to Dallas in April, with Tennessee receiving a fourth-round draft pick. The Titans were also supposed to get a sixth-rounder next year, but because Jones has been suspended again, Dallas will instead receive their fifth-round pick in 2009.
After the trade, Jones stayed out of trouble until the scuffle at an upscale Dallas hotel. Jerry Jones has said that banter between the player and his bodyguard got out of hand, resulting in the scuffle and a small glass item on the vanity in the restroom being damaged. Dallas police responded to a disturbance call about 11 p.m., and the matter was over by the time they arrived.
The player and the bodyguard, Tommy Jones, told police everything was OK. Police said both were driven from the hotel by an acquaintance, and the bodyguard didn't want to press charges.