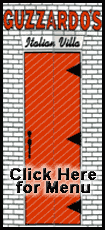 If true, Favre wasn't much help. The Packers beat the Lions 48-25.
Favre, traded to the New York Jets after a prolonged, ugly split with the Packers' front office this summer, was not asked about the report after the Jets' loss at Oakland on Sunday. But in a text message to an NBC reporter before the Seahawks-Buccaneers prime-time game, Favre strongly denied it.
Lions coach Rod Marinelli didn't issue a similar denial, saying only that he had no comment.
After calling the situation "disappointing" and declining further comment Sunday night, Packers coach Mike McCarthy said Monday that the team wasn't seeking any recourse against Favre.
"I'm not going to do anything about it," McCarthy said. "I have no comment."
The idea that a player might be willing to spill secrets about his old team certainly isn't new in NFL circles. It's almost expected that when a player leaves one team and joins another, he will share inside information with his new coaches -- especially if they were preparing to play against his old team.
So if Favre shared information about the Packers with his new coaches in New York, there wouldn't have been much of an outcry in Green Bay.
But the notion of Favre possibly reaching out, unsolicited, to offer a scouting report of the Packers to a team he doesn't play for didn't sit well with at least one former teammate.
"He contacted them? I don't respect that," cornerback Charles Woodson said after the Packers' victory over Indianapolis on Sunday. "If they call him and he gives them information, that's one thing. But to seek a team out and to feel like you're trying to sabotage this team, I don't respect that. I know he's been the greatest player around here for a long time, but there's no honor in that."
If such actions aren't considered out of bounds, Woodson said they should be.
"I've never called a coach on another team and told them what's going to happen," Woodson said. "It is what it is. Obviously he says he wasn't bitter about what happened, but obviously there is a little bit of resentment there."
Packers wide receiver Ruvell Martin shared Woodson's concern.
"If it's true, then you've got to question motives," Martin said. "I don't know what to say."
But Martin downplayed the actual damage leaked inside information could do to a team.