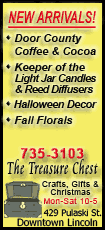 "The decision was difficult, because Mike has been both a friend and valued coach of our team," said McCloughan, who was hired by Nolan but gained authority over the coach last year. "My first obligation is to do what is in the best interest of our fans and the entire 49ers organization."
Instead of delaying a decision on Nolan's fate until the 49ers' bye week following Sunday's home game against Seattle, McCloughan and owners John and Jed York suddenly couldn't wait another day to get rid of the family's choice to fix the 49ers, who have endured five consecutive losing seasons and haven't made the playoffs since 2002.
Nolan first confirmed his firing to FOXSports.com, but the team inexplicably waited more than six hours to make a formal announcement.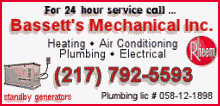 Nolan seemed to have no idea he would be fired when he conducted his usual news conference earlier Monday, and he didn't return a phone call from The Associated Press. Several team executives -- including Jed York -- and coaches either wouldn't comment or didn't return phone messages, e-mails or text messages, while most 49ers players only knew what they heard on television.
Such abrupt, secretive decision-making is sadly no surprise from an organization run by the mercurial York family, which took over the 49ers after beloved owner Eddie DeBartolo lost control of the team in 2000 to his sister, Denise DeBartolo York.
The 49ers' fortunes have plummeted under the Yorks, who improbably gave power over every aspect of the Niners' football operations to Nolan, a career assistant who had never been a personnel executive. The unorthodox arrangement hasn't thrived on the field or in the front office, and Nolan ceded nominal power to McCloughan last January to avoid being fired after the 49ers finished 5-11.
Singletary, the famed centerpiece of the Bears' dominant defense on their 1986 Super Bowl team, has been at Nolan's side since 2003, when he worked for Nolan on the Baltimore Ravens' coaching staff. Singletary interviewed for a handful of head coaching vacancies in recent years, but was out of the NFL from the end of his playing career in 1992 until joining the Ravens.
"I am confident that Mike Singletary's leadership ability, along with his experience as both a Hall of Fame player and coach, gives him the ability to turn our season around," McCloughan said.
The 49ers had the NFL's worst record in 2004 before Nolan's arrival, but they haven't managed a winning season or made a significant impact on the league in his tenure.
In fact, Nolan might end up being best remembered in San Francisco for his insistence on wearing a suit and tie on the sideline for the 49ers' home games. After two years of protracted negotiations with Reebok, which has a contract to supply clothing to all the league's coaches, Nolan got permission to wear his specially designed suits for two games in 2006 and a full home season last year.
Nolan claimed his snazzy outfits were a way to project an image of authority while paying tribute to the league's former coaching greats, including his late father, Dick, who coached the 49ers and New Orleans Saints.
Nolan was the third NFL coach to be dismissed during the season, joining Oakland's Lane Kiffin and St. Louis' Scott Linehan. The Rams have won two straight games under interim coach Jim Haslett, and the Raiders are 1-1 under Tom Cable.