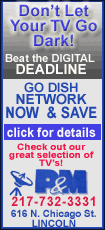 His blood-alcohol content level was 0.134 at the time of his arrest; the legal limit in Nebraska is 0.08.
The 23-year-old pitcher was cited early Saturday on suspicion of driving under the influence, speeding and having an open container of alcohol in his vehicle. Lancaster County Chief Deputy Attorney Joe Kelly said Monday his office has not decided on formal charges.
Chamberlain apologized Sunday to the Yankees and fans for his "error in judgment." Yankees co-chairman Hal Steinbrenner said the club is "behind him 100 percent."
"He knows he made a mistake, and he's come out and said that," Steinbrenner said Monday in New York. "We've always said we're an extended family, the Yankee family, and will support him 100 percent."
He was stopped for speeding at about 1 a.m. Saturday, Nebraska State Patrol spokeswoman Deb Collins said. She said the trooper smelled alcohol in the vehicle and saw an open container of alcohol on the front passenger seat.