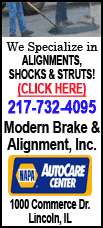 Romo, who was injured in Dallas' overtime loss to the Arizona Cardinals on Oct. 12, was expected to be out three to four weeks but had hoped to play last Sunday against St. Louis. He warmed up before the game and said Tuesday he couldn't grab the ball and throw it quickly.
Brad Johnson got the start against the Rams, and threw three interceptions in the Cowboys' 34-14 loss to the Rams. It looks as if the 40-year-old backup will be behind center again when Dallas hosts Tampa Bay on Sunday.
"It's going to be Brad. Brad is going to go this week unless something happens that I don't foresee," Romo said on Terrell Owens' "Inside the Huddle" radio show at the House of Blues.
Romo's absence would be a big blow for the slumping Cowboys (4-3), who have lost three of four.
In 2007, his first full season as a starter, Romo led the Cowboys to an NFC-best 13-3 record, but Dallas was upset by the Giants in the playoffs. He set team records with 335 completions for 4,211 yards and 36 touchdowns.
Against Arizona this season, Romo broke Troy Aikman's team record with his 14th career 300-yard passing game in his 32nd start. Aikman's 13 came in 165 starts.
Romo has completed 64 percent of his passes this season for 1,689 yards and 14 touchdowns with five interceptions.