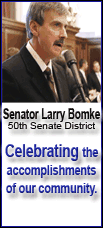 Bryant, who scored four points in 14 minutes against the Charlotte Bobcats, did not come out with the team for the second half. The Lakers announced Bryant will be re-examined Wednesday.
Bryant did not speak with reporters after Los Angeles' 102-98 victory.
"I didn't even ask him about the injury," coach Phil Jackson said. "The trainer said he hyperextended his knee somewhat. We'll see what it's like (Wednesday), then go from there."
Bryant injured his knee jumping for a rebound with 3:08 left in the first half. The reigning NBA MVP limped off the court favoring his right leg. He motioned to the bench to come out and Jackson called a 20-second timeout.