Winslow complained that the team, which has had at least six cases of staph in the past three years, asked him to conceal his illness. He also vented at Savage for not checking on him while he was in the hospital, said he felt the Browns were treating him like a "piece of meat," and said he considered requesting a trade.
Savage shot back with a 352-word statement on Tuesday, suspending Winslow and calling his comments and behavior "unwarranted, inappropriate, and unnecessarily disparaging to our organization.
"His statements brought unjustified negative attention to our organization, and violated the team-first concept of our football squad," said Savage, who had not suspended a player since taking over the Browns in 2005.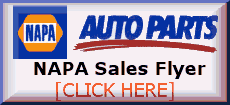 Winslow will miss Sunday's game at Jacksonville and it will cost him $235,294 -- his one-game paycheck. He will not be allowed to practice or attend meetings at the team's facility this week and cannot return until Monday.
Winslow can appeal his suspension through the NFL Players' Association. His agent Drew Rosenhaus did not immediately return phone messages or an e-mail seeking comment.
In a statement released through his publicist, Winslow said he tried to reveal his condition but was discouraged by the team.
"Regardless of how this was released, the information would still remain the same," he said. "I contracted staph, again. I spoke out on this because I felt it was the right thing to do, and that is why I was so passionate about it. This has nothing to do with football and this has nothing to with my current contract situation. This is a health concern.
"I care deeply for my organization, my teammates, and the Browns fans. At no time was I ever trying to cause distress for the team or be a distraction, but the fact remains there is a health issue that needs to be addressed further."
Winslow's suspension culminates a two-week mystery that began with him being admitted to the hospital on Oct. 9 with an undisclosed illness.
The Browns, citing privacy laws and Winslow's wishes, declined to identify his medical condition. Winslow returned to practice last week, and on Friday he said he agreed with the team's decision and argued that "just because I catch a football doesn't mean I should tell what's wrong with me or what happened."
However, after catching just two passes for 19 yards in Sunday's game, Winslow went public with his illness.
On Monday, coach Romeo Crennel said he was disappointed by Winslow's decision to take his problems to the media and said he would consult with Savage before levying any punishment.
Savage maintains the decision to keep the illness a secret was made with the player's blessing and he defended the Browns' handling of Winslow's hospital stay.
"The Cleveland Browns are committed to winning and taking care of our players," he said. "We are also committed to protecting the privacy of our players, particularly with regard to medical issues. To that end, following discussions with Kellen Winslow and his representation, the Browns agreed to make every effort to maintain the confidentiality of his recent medical condition."
The Browns have had an alarming number of staph cases, and Savage said the team is doing all it can to protect the health of its players and personnel at the club's training facility in Berea and downtown stadium.