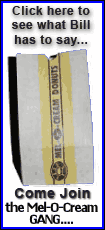 With yet another season nearly lost in San Francisco, the woebegone 49ers will need every bit of intensity and motivation they can get from the former linebacker with the famously fierce eyes.
Singletary became the 49ers' interim head coach Tuesday, replacing his coaching mentor with a vow to build on the foundation he built with Nolan -- even if he only gets nine games to do it.
"Right now, the guys realize that we do have something here," Singletary said. "To what degree, I don't know, but we do have something special here. It's a matter of stepping in and being able to bring it together, and that's something I've done all my life."
After the club fired Nolan seven games into his fourth season, Singletary had mixed feelings Monday night when general manager Scot McCloughan asked him to take charge. Although Singletary has interviewed for four top jobs in the NFL and another at Baylor, his alma mater, the thought of replacing Nolan made him uneasy until he spoke to the man who had just been dismissed.
"(I) looked at (Nolan) and he looked at me, and before I said a word, he said, 'I want you to take this job,'" Singletary recalled. "'I know that you have the heart of the players at hand, and I know they're important to you. ... If you do not take the job, I will be very disappointed in you as my friend.'"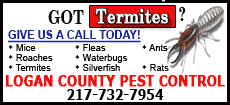 Singletary's appointment gives the NFL seven black head coaches, matching the most in league history. He's the third coach to take over a club during the current season, joining St. Louis' Jim Haslett and Oakland's Tom Cable.
Singletary had been Nolan's assistant head coach since 2005 with the 49ers (2-5), who went 18-37 in Nolan's tenure and lost their fourth straight game last Sunday to the New York Giants. McCloughan said he approached owners John and Jed York "a couple of weeks ago" with a plan to fire Nolan, who hired him in 2005 when the Yorks gave control of all football operations to a career assistant coach with no background in personnel.
When the Yorks agreed, McCloughan didn't even wait until the 49ers' bye next week to drop Nolan.
"I don't think there is a right time for a decision like this," said McCloughan, who gained decision-making authority over Nolan last winter after the 49ers' third straight losing season under Nolan. "If you go off of past experiences and talking to people, the bye week is usually the best week. ... But I think with the distractions on the outside, the most important thing is for us to be ready to play this week, to play against the Seahawks."
Nolan released a brief statement through the 49ers thanking his players for their hard work.
"It is the responsibility of the head coach to build a foundation and an environment for success," Nolan said. "In many areas we were, although it is winning that ultimately determines success."
San Francisco hasn't made the playoffs or had a winning record since owner John York fired coach Steve Mariucci in a fit of pique following the 2002 season. Singletary, who also coached the 49ers' linebackers, will attempt to succeed where Dennis Erickson, Terry Donahue, Nolan and McCloughan all have failed so far.
Jed York, John's 27-year-old son, appeared alongside McCloughan and Singletary for the announcement. His presence was the most significant sign to date of his rise in the club's power structure.
Jed York said the 49ers lack "passion and intensity."