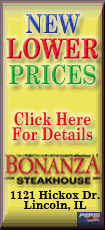 And he has these souvenirs of his time in Boston as well: A foot infection, a knee replacement, staph infections in both knees, chest pains, several years on blood-thinners, a life-threatening blood clot in his lungs and now a back problem that will require surgery.
"This job takes an unbelievable amount (out of you). Sometimes it almost sucks the life out of you," he told reporters Tuesday in a season-ending interview that was postponed a day so he could recover from symptoms of the flu.
"It does take it out of you -- this place more than any other place I've seen. And I do have some health issues, there's no getting around it. So I need to go get checked and get some of that fixed, but if there's ever a day where I don't feel like I can do my job, I won't do it."
Francona is due for back surgery this offseason to deal with a problem that has left him with diminished feeling in his arms and unable to stand up straight at times. He's been aware of the problem since May, but only now does he have the opportunity to take care of it without missing a large swath of the baseball season.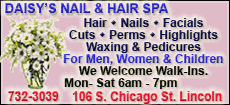 "This game is kind of crazy. I laugh when people say 'It winds down.' No, it comes to a crashing halt. You're going 100 miles an hour and then it's over. You either won or you lost," he said. "You need to be careful (about making decisions) the day after the season's over, especially when you've been sick and you don't feel good."
The Red Sox lost on Sunday night when the Tampa Bay Rays beat them 3-1 in Game 7 of the AL championship series to win the pennant and advance to the World Series. That left the defending champions staring into the offseason, but it also gives them a little extra time to recuperate.
In addition to the manager, third baseman and '07 World Series MVP Mike Lowell is recovering from surgery, to his hip; Josh Beckett is resting a side strain that kept him from performing like an ace in the playoffs; Curt Schilling missed all of last year with a sore shoulder and is eyeing a midseason return; David Ortiz needs rest for his ailing left wrist.
The offseason could be shortened for some of the players because the second World Baseball Classic is scheduled for the spring. Francona said the Red Sox have not addressed how to approach the tournament, which surely will be calling for some of the Boston players.
Daisuke Matsuzaka was the MVP when he pitched Japan to victory in the inaugural tournament in 2006.