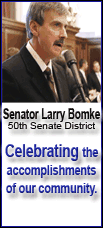 The climb at the Tampa Bay Rays' quirky park starts behind Section 300, Row DD, Seat 7. Go through the locked, blue double doors into a tight shaft, then up a 13-rung ladder.
That puts you on the lowest catwalk, the D ring. It's 46 steep steps to the C level, 52 more to B and a final 42 to the top of the Trop, where the A ring hovers a dizzying 194 feet over home plate.
"I wouldn't want to go there," Stairs said.
Speaking of stairs, they're 3-foot-wide metal slats, giving anyone on them a daunting view straight down. Oh, and there's a bit of graffiti at the top rung -- "Go Dz-illa," someone scribbled on a post. No dents up there, however, because no one has hit a ball that high.
The World Series has seen all sorts of bizarre backdrops in recent years: a swimming pool, a Disney pile of fake rocks and a center-field hill.
Suffice to say, these four concentric rings that start 59 feet overhead and support the tilted roof will get the most attention. Especially because a weird set of ground rules governs balls that clang off them -- some are home runs, some are fouls, some are in play.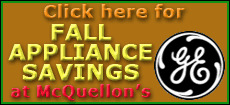 "Has there ever been so much talk about catwalks before?" Phillies outfielder Geoff Jenkins asked.
Well, not unless Gisele Bundchen and her Victoria's Secret pals are strutting on them.
But the Phillies have ample reason to be concerned, because there's a good chance they'll come into play.
B.J. Upton and Evan Longoria homered off them during the AL playoffs. All told, 98 fair balls have clanged the catwalks in the stadium's 11 seasons.
Frank Thomas was the first person to do it, in 1998. Startled, umpires made up a rule on the spot and gave him a home run.
Omar Vizquel once caught a ball that rolled around a walkway and dropped back -- that was an out. David Ortiz and Jason Bay hit drives that got stuck in the mesh of metal -- those were doubles.
"There's a lot of action going on up there," Phillies shortstop Jimmy Rollins said. "Catwalks, lights and more lights and more catwalks."
Made sense that when the Phillies arrived this week, they set up their automatic pitching machine at the plate and began shooting balls at the ceiling. Nothing clanked off the beams. Not yet, anyway.
During BP on Tuesday, manager Charlie Manuel and several players pointed up and held impromptu talks about the ground rules. The Phillies also tried to accustom themselves to finding fly balls against the translucent roof.