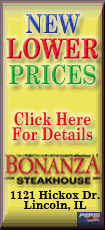 The funeral home handling his arrangements said Mangurian died Sunday. He died at Holy Cross Hospital in Fort Lauderdale, Fla., after an eight month battle with the disease.
Mangurian owned the Celtics from 1979-83, a tenure that included a championship in 1981 and the signings of Larry Bird, Kevin McHale and Robert Parish, the original "Big Three" of team lore.
Mangurian was successful at numerous business ventures, including his start as owner of a family run furniture store and as a breeder of champion horses on a 1,100 acre thoroughbred farm in Ocala, Fla.
Mangurian was born in Rochester, N.Y. He is survived by his wife of 61 years, Dorothy, and two daughters.