"It's tough to be in this position," said Houshmandzadeh, a Pro Bowl receiver on the NFL's worst team. "But you just have to have some pride. That's it, bottom line. If you have pride in yourself, things should turn out better than what it looks like it's going to be."
Looks like the losing is going to go on for a while.
For the first time this season, the Bengals (0-7) fell apart near the end of a 38-10 loss to Pittsburgh on Sunday. The Steelers scored three touchdowns in the fourth quarter, when Cincinnati's offense and defense collapsed. They missed tackles, blew coverages and dropped passes.
"It was 12:38 left to go in the football game, where it's a seven-point game, and things began to dissolve in a lot of ways," coach Marvin Lewis said.
It's a bad omen when the team disintegrates and the coach can't do anything about it.
With the midpoint of the season approaching, the Bengals still don't have a win and don't seem to have a clue about how to get one. The next game is at 2-4 Houston, which is coming off a victory over Detroit -- the NFL's only other winless team at 0-6.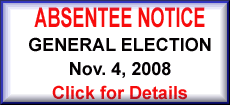 Next is a home game against Jacksonville, followed by a bye week. If the Bengals are 0-9 at that point, all the talk will be about how they're on the verge of matching the worst start in franchise history -- not the way to spend a week off.
"We've got to win one to get that momentum and get that taste out of our mouths," receiver Chad Ocho Cinco said.
If history is an indication, they won't get many more than one. It's the sixth time in franchise history that they've opened a season with seven losses. They didn't win more than four games in any of those seasons. The benchmark is an 0-10 start in 1993 under coach Dave Shula.
Since Mike Brown took control of the franchise following his father's death in 1991, the Bengals have opened the season five times with an 0-7 mark. No other NFL team has done it more than twice.
Losing seven games in a row isn't unusual at all for the Bengals. They've done it eight times in the 18 years that Brown has run the operation, a mind-boggling run of bad football in a league ruled by parity. And there's no telling how long the current streak will last.
Quarterback Carson Palmer will miss his third consecutive game Sunday with a sore passing elbow that raises doubts about the rest of his season. If the elbow doesn't heal in the next few weeks, Palmer will have to consider surgery or simply sitting out the rest of the season.
Backup Ryan Fitzpatrick was sacked seven times by the Steelers and lost a fumble. The Bengals failed to get a first down on any of their first five possessions, an indication of how bad things have gotten.
In a lot of ways, it's like the old days.