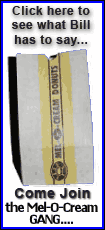 Despite millions of dollars Jerry Jones committed to new contracts, 13 Pro Bowl players back from a 13-win team and those Super Bowl expectations -- picked by so many to breeze through to Tampa this season -- things have gone oh-so-wrong for the Dallas Cowboys.
Not even halfway through the season, the Cowboys (4-3) have matched their loss total from last year. They have lost three of their past four games after that 34-14 Sunday debacle at St. Louis.
The injury list is long, topped by quarterback Tony Romo's broken pinkie and cornerback Terence Newman's hernia. And Jones has already issued that dreaded vote of confidence for coach Wade Phillips.
More sobering than any of that: If the postseason started now, Dallas wouldn't make it.
"Yeah, it's serious," Phillips said. "We can accomplish our goals, but we can't accomplish them if we don't play better."
Or get Romo back.
Or start getting increasingly frustrated Terrell Owens more passes (T.O. has only two catches in three of the past five games, and no 100-yard games this season).
Or get much better play from the struggling offensive line.
Or improve the defense, which is supposed to be Phillips' specialty. The secondary has been depleted by injuries and the unsurprising suspension of Adam "Pacman" Jones, who six weeks after being reinstated from a 17-month NFL suspension got in trouble again.
Then there are the erratic special teams, which lost a top-notch punter to a broken foot sustained on a blocked kick that ended an overtime loss.
Already so many issues, so much drama and too many losses.
"Guys are real miserable," linebacker Bradie James said. "You don't know what it is, you always think about could I have done something better. (You) wake up in the middle of the night just trying to figure out what's going on."
Same for Jerry Jones, the free-spending, much-involved owner desperate for another Super Bowl. This was supposed to be the year.
Jones invested $70 million during the offseason to give five of his Pro Bowl players new multiyear contracts. Offensive coordinator and Phillips' supposed successor-in-waiting Jason Garrett got $3 million and an expanded title (assistant head coach) to stay.
With things unraveling, Jones emphatically said Monday that Phillips will "absolutely" finish the season and that changing the head coach "isn't even a remote consideration." That was similar to what he said in the locker room Sunday after giving his underachieving team a postgame tongue-lashing.
(Note to remember: Jones also said he wouldn't trade for a receiver, then gave up first- and third-round draft picks to Detroit at last week's deadline for Roy Williams, who later signed a $45 million, five-year extension).
Let's see how Jones feels and what happens during the upcoming stretch against two division leaders, Tampa Bay and the NFC East rival New York Giants. Then comes a much-needed open date -- and possibly a window for change -- before a trip to Washington, which has already beaten Dallas this season.
That trio of games against five-win teams comes after a monthlong stretch in which the Cowboys' only victory was a lackluster performance at home against winless Cincinnati, the NFL's only seven-loss team.
"We've got a lot of our eyes on maybe what we were about last year," said Jones, who classified the St. Louis game a wake-up call.
But the Cowboys can't go back to the start of last season. Or the last decade, when they won three Super Bowls in a four-year span (1992, 1993 and 1995 seasons).