Chargers linebacker Shaun Phillips, who played with Brees at Purdue and again in San Diego, has a special greeting in mind for the Saints quarterback when the two teams play the second regular-season NFL game in London on Sunday.

"I always use to joke around by saying, 'I'm going to get a hit on you one day,'" Phillips said. "This is going to be the first time that I get an opportunity to get a chance to hit him. Hopefully, I'll get a chance and if I do he'll definitely know about it."

But while the Chargers obviously want to do their best to spoil his Sunday at Wembley Stadium, many of Brees' former teammates will be happy to see him again.

"I'm excited," Chargers running back LaDainian Tomlinson said Monday, shortly after the team arrived in England. "Obviously I'm not excited about competing against him because he's a heck of a competitor and quarterback."

The Chargers last played the Saints in 2004, and Brees led San Diego to a 43-17 win with four touchdown passes.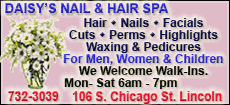 "I'd by lying if I told you it was just any other game," said Brees, who joined the Saints as a free agent in 2006. "But certainly I'm not blowing it out of proportion, and I'm not putting any added pressure on myself or my team.
"I still know a lot of those players. I'm friends with a lot of those players. But the fact is, I knew this day would come and I'm just looking forward to the opportunity to play against the old team."
With Saints running back Reggie Bush out injured, and Tomlinson not at his best for the Chargers, the big matchup this weekend will be between the quarterbacks.
"We're not playing one another, but certainly having been on the same team and obviously he meant a great deal to the Chargers when he was here," said Chargers quarterback Philip Rivers, Brees' former backup. "I know he'll be looking forward to the game. It'll be fun."
Despite the budding rivalry, Rivers said he and his mentor had an amiable relationship when they were teammates.
"We had a handful of golf matches off the field, but as far as the quarterback room and how everything flowed, it was good," Rivers said. "I tried to help as much as I could but stay out of the way at the same time. When a guy has his routine as a starter, you don't want to bother him but certainly you want to help if you see something. I thought it worked really well."
The Saints and Chargers are both 3-4 and coming off losses Sunday. San Diego fell at Buffalo 23-14 and the Carolina Panthers beat the visiting Saints 30-7.