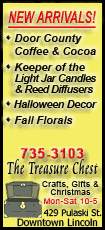 Game 3 between the Tampa Bay Rays and Phillies is slated for Saturday night at Citizens Bank Park, but there is a 70 percent chance of rain in Philadelphia that day, according to weather.com.
Baseball spokesman Pat Courtney said if the game is postponed, it would be pushed back to Sunday and the teams would lose a scheduled off day Tuesday between Games 5 and 6, if they're necessary. Game 4 would be slated for Monday and Game 5 for Tuesday.
Tickets for Game 3 will be good on whatever day Game 3 is played, Courtney said.
There is a 20 percent chance of rain on Sunday and a 30 percent chance Monday, though the forecast calls for comfortable high temperatures of at least 60 degrees all three days.
The Phillies likely would pitch ace Cole Hamels on regular rest Monday -- no matter which game it is.
"It's too early to tell," Philadelphia pitching coach Rich Dubee said.
Hamels started the World Series opener Wednesday night in Tampa Bay's dome, Tropicana Field.
Rays manager Joe Maddon said he hadn't thought about what a rainout might do to his pitching rotation.
"We'll have to wait and find out," he said.