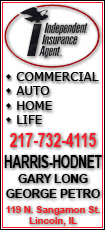 "I don't know when I'll be back," Romo said. "I think definitely the idea now is to get healthy by that bye week."
That means Romo would miss at least two more games: Sunday at Tampa Bay and the following week at the rival New York Giants. The Cowboys (4-3), who have lost three of their last four games, then take a week off before returning Nov. 16 at Washington.
After being limited in his only practice last week, Romo was still listed as the backup quarterback Sunday at St. Louis. He even threw some passes before the game.
While the pain was tolerable, Romo couldn't take direct snaps. And because of the protective splint on his hand, he needed an extra two to three seconds to get a proper grip before making throws.
"I wouldn't have been able to play at any kind of level that would have helped this football team," Romo said.
Brad Johnson will start again for Dallas, this time against the Buccaneers, who had him as their starter when they won the Super Bowl six seasons ago.
Coach Wade Phillips said Romo didn't participate in practice Wednesday. The coach also said Brooks Bollinger, released by Minnesota at the end of training camp and signed the day after the season opener, will be Johnson's backup this week.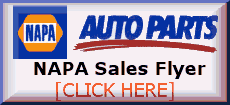 Romo, who started 32 consecutive regular-season games plus two playoff games, was initially expected to miss a month after he got hurt on the first play of overtime in a loss at Arizona on Oct. 12.
But Romo, who said he hadn't even missed a practice since high school, was throwing some passes three days later and indicated he wanted to try to play. He figured if he could manage the pain, he could play, so trainers tried several different protect wraps for his hand.
"You have to protect the finger enough that you can absorb some kind of hit, but to be able to do that, you mask the ability to throw the football, to grab it, to grip it, and that's been the problem," Romo said.
Romo doesn't even anticipate being able to play in an emergency role this week.
"I could go out there and probably be a below average player and I wouldn't help this team," he said. "And I would be risking it."
So unlike last week, the Cowboys go into this week's game knowing Romo will actually be out a month and isn't even an option. That should benefit Johnson and the rest of the offense in preparations.
"Maybe in the back of somebody's mind they thought (Romo) might come in and save the day," Phillips said.