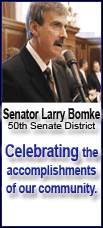 Winslow was suspended without pay by general manager Phil Savage on Tuesday for comments and behavior disparaging to the organization. Winslow was critical of Savage and said he only came forward to reveal he had staph -- for the second time -- out of concern for his teammates' health.
Denise White, a publicist with EAG Sports Management, said Winslow appealed the suspension and filed the appropriate paperwork with the NFL Players Association.
Union attorney Adam Kaiser will represent Winslow in an expedited grievance proceeding before an arbitrator in Cleveland on Friday or Saturday. If Winslow loses, he will sit out Sunday's game in Jacksonville and forfeit $235,294, his one-game paycheck. If Winslow wins, he could keep his money and Kaiser said it's possible the 25-year-old could be reinstated in time to play against the Jaguars.
Whatever the outcome, Browns coach Romeo Crennel feels Winslow's rift with the team can be fixed.
"I think it is repairable," he said. "Kellen is not a bad kid. I have a pretty decent relationship with Kellen. With me personally, I feel that relations are repairable and we will go forward."
The unusual case pitting star player and struggling franchise began on Oct. 9 when Winslow was admitted to the Cleveland Clinic with an undisclosed illness.
According to Crennel and Savage, the team and Winslow made a joint decision to keep the player's medical condition confidential. However, when he returned to practice last week after missing Cleveland's 35-14 upset over the New York Giants, Winslow said it was the Browns who didn't want to disclose his illness. He said he agreed with their stance.
But Winslow broke the apparent pact following Sunday's loss in Washington, revealing he had staph and saying the team, which has had at least six known cases of staph since 2005, asked him to conceal it. He also lashed out at Savage for not calling him during his three-day stay in the hospital and said he felt he was being treated "like a piece of meat" by the team.
Savage responded by suspending Winslow and called the fiery player's comments and behavior "unwarranted, inappropriate, and unnecessarily disparaging to our organization."
Winslow countered with his own statement, saying he spoke out because of a health concern and not because he's seeking a new contract from the Browns.
Despite the disturbingly high number of staph cases, Crennel said he abided by the team's understanding with Winslow and did not inform Cleveland's other players that the tight end had staph again.
"He was in the hospital and it was a personal issue," Crennel said in explaining the team's decision to keep Winslow's illness from his teammates.
This was Winslow's second bout with staph. He first contracted an infection following surgery on his right knee, which he severely injured in a near-fatal motorcycle crash three years ago. Winslow has had at least three other surgeries on the knee, which was most recently scoped during the past offseason.
While his suspension is in effect, Winslow is not allowed to attend practices, team meetings or be at the Browns' training facility.